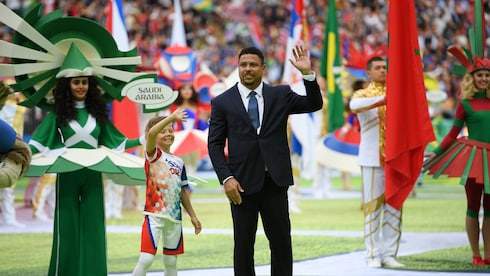 Brazilian football legend Ronaldo De Lima has stated emphatically that he is looking for a club to buy in Portugal despite recently acquiring Spanish side Real Valladolid.
Ronaldo is one of the richest ex-players in the world considering what he acquired while playing for the likes of Real Madrid, Barcelona and Inter Milan.
But it now appears that the Brazilian really wants to pump his money back into football and not satisfied with having only one club.
In September 2018, Ronaldo De Lima bought 51 percent share in Valladolid and the 43-year-old has now revealed that he wants a club in Portugal.
'I was looking for a club to buy and I had already looked for in England which is in the second division and the first one was expensive so as the second one.
''I also looked for a club then in Portugal and I am still looking in Portugal,'' Ronaldo explained according to AS.
The World Cup winner also explained that rationale which masterminded his decision to buy Spanish side Real Valladolid.
"One day I was in Russia and I received a call from someone connected to Valladolid.
That was what I was looking for:a club with a great history, an hour and forty minutes away from Madrid,'' he added.