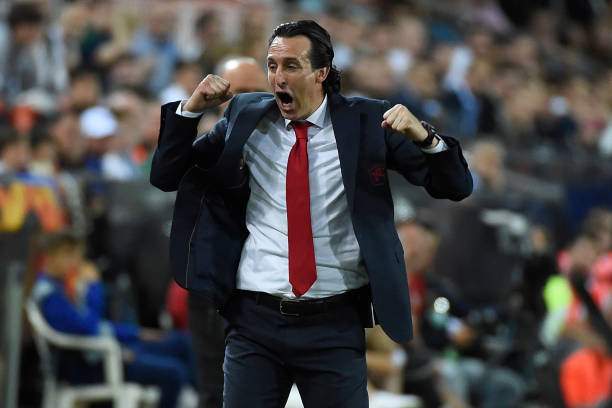 Arsenal legend, Patrick Vieira, has been tipped by former colleague Nigel Winterburn to take the helm of Emirates affairs from embattled Gunners manager Unai Emery.
A consistent clamour for fresh breath from Arsenal fans saw the Spaniard manager take over from legendary Arsene Wenger.
And under his tutelage, Arsenal failed to seek a perfect breakthrough from their past woes as post-Wenger era is also ridden with similar narratives of lacklustre performance and lack of team playing spirit.
Xhaka's recent outburst against the home fans in a disappointing 2-2- draw against Crystal Palace confirmed the sad reality at Emirates, putting Emery's competence to question.
And Winterburn, who played along Vieira in 1998 when they both won Premier League and FA Cup, has drummed support for the legendary skipper.
"I always said that when Unai Emery came in he would get at least two years. To be fair last year wasn't his team,'' the former defender question the Spaniard's ability.
"They (arsenal) can't get into the same position as with Arsene Wenger where 50 per cent of the supporters want him to stay and the other 50 per cent want him out.'' he added.
The 55-year-old further posited that it would be an ideal decision if the club considered appointing Ljungberg or Arteta, before finally tipping his former colleague for the juicy position.
"I would say keep an eye on what's happening with Patrick Viera,'' he said.
''If someone like that could prove they are able to run a club in the right way, then Arsenal may look towards that eventually," the 55-year-old submitted.