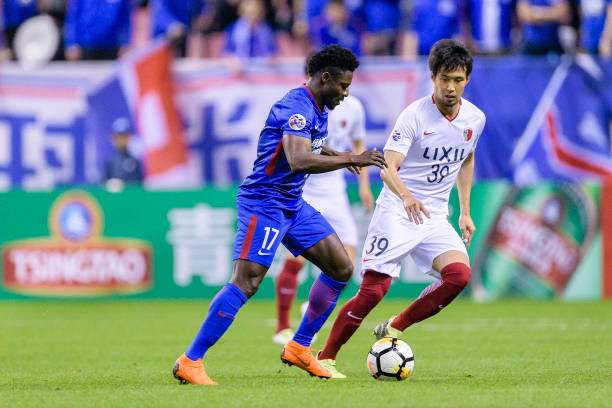 Obafemi Martins' thunderbolt against Tottenham Hotspur on January 14, 2007, was recorded at 84mph which is four miles less than the maximum speed of a Spur-winged goose.
During his time playing for Newcastle United, Obafemi Martins spent three years at the club playing 104 games and scored 35 goals.
Martins who turned 35 on Monday, October 28, is now ranked number six on the list of top seven hardest shots takers in the Premier League history.
Topping the list is former Manchester United winger David Beckham who scored a powerful goal against Chelsea in 1996.
Top Seven Hardest Shots In Premier League History
1. David Beckham v Chelsea (August 17 1996) - 97.9mph
2. Ritchie Humphreys v Aston Villa (August 17 1996) - 95.9mph
3). Matt Le Tissier v Newcastle (January 18 1997) - 86.6mph
4. Alan Shearer v Leicester (February 2 1997) - 85.8mph
5. Tugay v Southampton (November 3, 2001) - 84.2mph
6. Obafemi Martins v Tottenham (January 14, 2007) - 84mph
7. David Beckham v Derby (September 4, 1996) - 80.5mph.
Martins made his debut for Nigeria in 2004 at the age of 19 in the Unity Cup scoring the second goal in the tri-nations Unity Cup tournament in London.
He was a part of the Nigerian team that finished third in the 2006 African Cup of Nations where he scored two goals in the championship.
Obagoal as he is sometimes called is Nigeria's fifth all-time highest goal scorer with 18 goals.