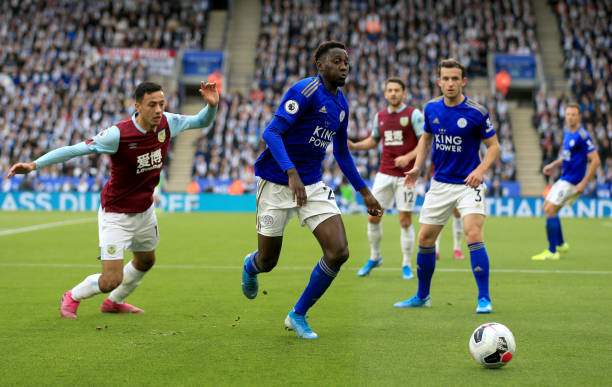 Arsenal have been told to table a massive £50million and Xhaka for the service of outstanding Super Eagles midfielder Wilfred Ndidi.
The 22-year-old football star caught the attention of Gunners fans after his stellar performance in Leicester City's 9-0 demolition of their Premier League rivals Southampton on Friday night, October 25, in an history-making outing.
The Foxes were ruthless on their host as Jamie Vardy and former Newcastle man Ayoze Perez both got hat-tricks in a match where the home side were thoroughly dismantled.
The encounter is the biggest away win in the history of Premier League.
However, after the match Arsenal fans were desperate to see the Nigerian ace at Emirate stadium, with a section of the Twitter users suggesting that Ozil and Xhaka be traded for the midfielder who has recorded most interceptions so far in Premier League.
"Would love to have Ndidi and Maddison at Arsenal," Arsenal fan Afcbreezy tweeted.
"Xhaka + £50mill for Ndidi @Arsenal," Guccini tweeted.
On statistics against Southampton, another fan wrote: ''What got me yesterday was that at 7-0 Ndidi wasn't just sitting there taking a LUKE, he kept MARKing his opponents & Shielding his Defence like Captain America so as to keep the clean sheet intact. Will get the accolades he deserves when he moves to a Big Club.''
Surprisingly, Ndidi was also rated alongside Chelsea and French midfielder, N'golo Kante.