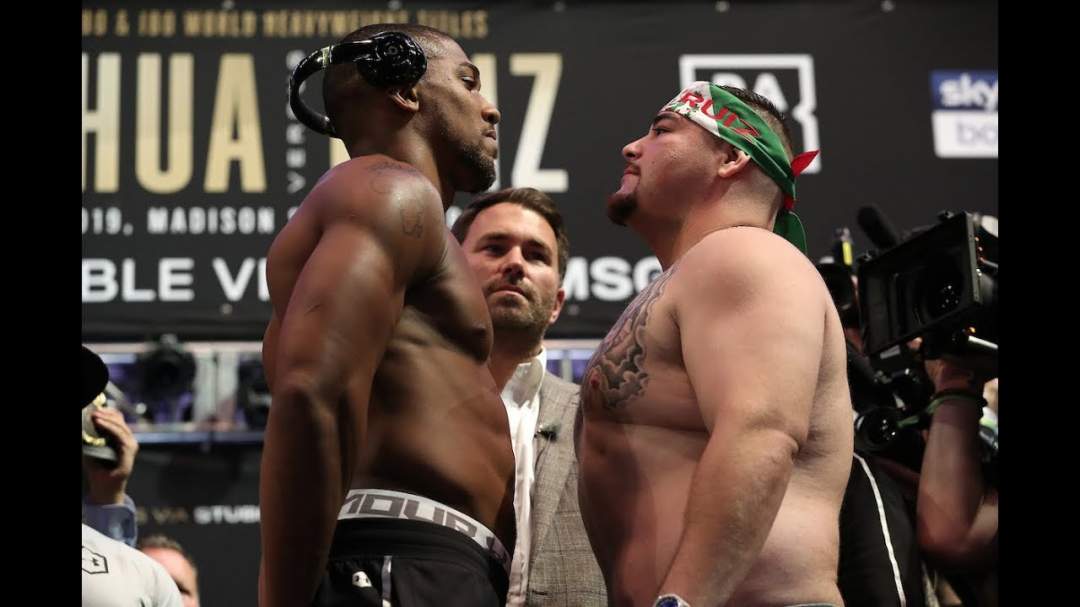 American heavyweight boxer, Deontay Wilder, has backed Mexican fighter, Andy Ruiz Jr to beat British fighter, Anthony Joshua in their rematch scheduled to take place in Saudi Arabia on 7 December.
Ruiz Jr shocked Joshua to win the IBF, WBA and WBO titles in June.
"I expect Ruiz to win this one again," Wilder told BoxingScene.
"Joshua doesn't really have the confidence he needs. I'll know when the bell rings, but he'll have to convince me that he wants it. Joshua always had a weak mindset - always. And you can't train for a mindset. Either you have it or you don't.
"Either you believe in yourself or you won't. Either you know you've got the goods or you don't. It ain't no guessing. It ain't asking no questions. No, f*** that! You got it or you don't.
"This is a gladiator sport. And if you don't have it, you don't belong in this sport. It ain't no room for weakness in this sport, especially when you're a champion, because you'll always be a target.
"You're always gonna have a bullseye on your back. So, you've gotta have a mentality like that. It's good to be nice and kind, and sh*t like that. But when it comes to boxing, you can't show any weakness. You've gotta show that you're a savage, that you ain't nothing to be messed with, and that's what I show. Put fear in these guys' hearts, and really mean it."