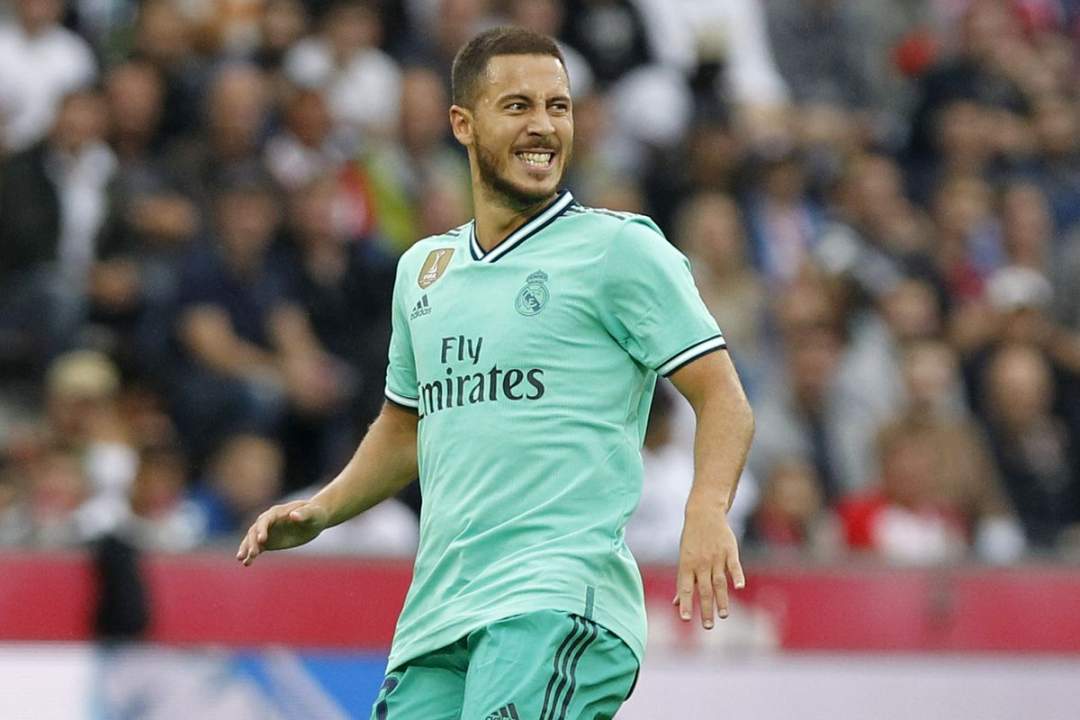 Real Madrid forward, Eden Hazard, has won the 2018/19 UEFA Europa League Player of the Season.
The Belgium international finished top ahead of former Chelsea teammate, Olivier Giroud and Real Madrid teammate, Luka Jović.
Hazard won the third edition of the award, which was announced during the UEFA Europa League group stage draw in Monaco on Friday.
The 28-year-old was Man of the Match as Chelsea beat Arsenal 4-1 in May's final in Baku.
Top ten players of 2018/19 UEFA Europa League:
1 Eden Hazard (Chelsea, now Real Madrid) - 340 points
2 Olivier Giroud (Chelsea) - 119 points
3 Luka Jović (Eintracht, now Real Madrid) - 94 points
4 Pierre-Emerick Aubameyang (Arsenal) - 65 points
5 Alexandre Lacazette (Arsenal) - 19 points
6 N'Golo Kanté (Chelsea) - 16 points
7 João Félix (Benfica, now Atlético) - 12 points
8 Willian (Chelsea) - 11 points
9= Pedro Rodríguez (Chelsea) - 9 points
9= Sébastien Haller (Eintracht, now West Ham) - 9 points