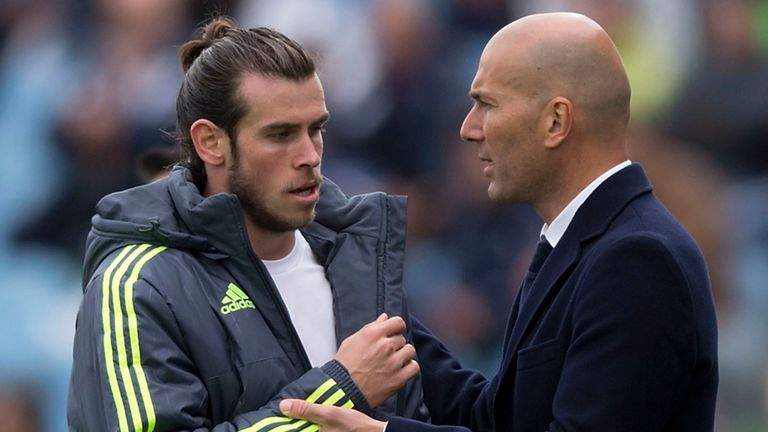 Real Madrid manager, Zinedine Zidane has told the club to sign Arsenal striker, Pierre-Emerick Aubameyang, as Gareth Bale's replacement, during this summer's transfer window.
Fox Sports reports that Zidane believes the Gabonese international would be a perfect signing for Real Madrid since the club doesn't want to spend up to 100 million euros to sign Bale's replacement at Santiago Bernabeu.
Bale has drawn interests from Manchester United, Liverpool and other clubs in recent week.
recall that Bale was among the six players Real Madrid want to leave Santiago Bernabeu at the end of the season.
Bale has not been on top form since joining the La Liga giants from Tottenham Hotspur a few seasons ago.
The Wales international has so far scored just eight Spanish league goals this season.
Bale's agent, Jonathan Barnett, has already confirmed that Zidane wants the 29-year-old to leave Real Madrid.
"He [Bale] wants to stay," Barnett told Sky Sports News.
"I am not sure that Mr Zidane wants him to stay but at the moment Gareth wants to stay.
"He has got a contract, he will quite happily see it out until 2022. He has been and is, in my opinion, one of the top three or four players in the world.
"This game is a game of opinions and Mr Zidane doesn't think that.
"That is his opinion, he is entitled to it, I won't criticise him.