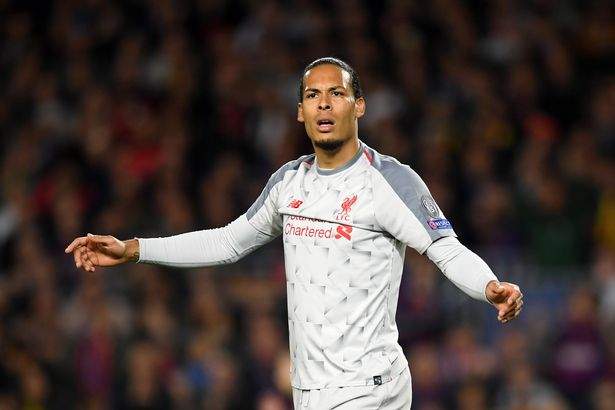 Liverpool defender, Virgil van Dijk, has warned Manchester City they cannot take anything for granted on the final day of the Premier League season.
Defending champions City head into Sunday's away match with Brighton and Hove Albion a point better off than Liverpool, who play Wolves at Anfield.
The Reds need to beat Wolves and hope Pep Guardiola's men drop points, if they are to win the title for the first time in the Premier League era.
Van Dijk is refusing to give up hope, especially in a week that saw Liverpool recover from a three-goal deficit, to overcome Barcelona 4-3 on aggregate in their incredible Champions League semi-final.
"It is on, but you have to be realistic.
"The way City have been playing all season everyone should expect them to win. But you never know and the only thing we can do is focus on beating Wolves, because that is a very big task as well.
"Everyone is talking about Brighton doing something, but we need to focus on what is in front of us because Wolves have been outstanding this season and make it difficult for any team. That's why they are where they are in the table.
"But we're at home, it's our last game of the season and we want to give everything we've got, and we will. If we win we've done our job, we will have done what we could do and then we will see what will happen at Brighton.
"We've been showing throughout the whole season in moments that we never give up and keep going. We keep believing, doing the right things.
"Sometimes you have that bit of luck, but you've got to keep doing the right things. This week was an outstanding week for us in the Champions League and we will see how Sunday will unfold," he told Sky Sports.