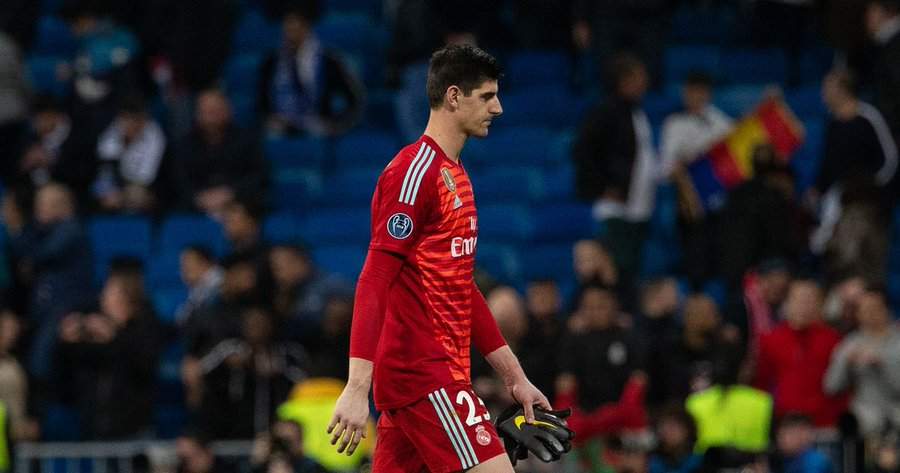 Zinedine Zidane has hinted that he will sell Real Madrid goalkeeper Thibaut Courtois at the end of the season.
The Belgian shot-stopper landed a dream move to the Santiago Bernabeu last summer from Chelsea but it has become a nightmare for him.
Courtois moved to the Spanish capital after Zidane stepped down as manager of the club days after winning his third successive Champions League title.
Zidane had kicked against signing the the Belgium international during his first stint as manager at the Bernabeu.
Courtois has come under fire, in Real's worst in almost a decade which witnessed the sacking of Julen Lopetegui and Santiago Solari.
Zidane then dropped a hint on Tuesday, April 2, that he will part company with Courtois when the transfer window opens.
"I assure you that next year there will be no debate about the goalkeeper," said Zidane.
"Whether I will play with a regular goalkeeper next year? That depends on the keepers that I will have in my squad. At the moment I have three good ones.
"But there will be certainly no debate, I tell you that now. It's going to be pretty clear."
Expanding on potential summer departures, Zidane insisted decisions are already being made - but remained coy on exact details.
"I am speaking to the club, I have told the club what we want to do," he continued.
"We are already doing that. At the end of the season things will be made public."