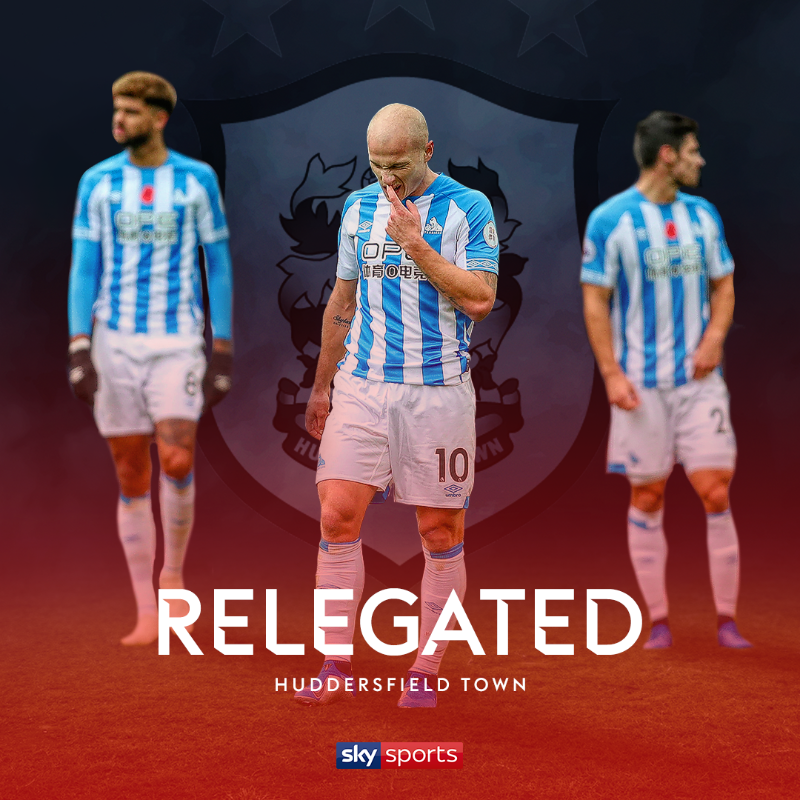 Huddersfield have been relegated from the 2018/19 Premier League season after losing against Crystal Palace on Saturday, March 30, with six games to end of the season.
Terriers waved goodbye to the Premier League after two seasons spent in the English top-tier as they lost 2-0 against Crystal Palace.
They however become only the second team in Premier League history to be relegated before April.
Huddersfield have now joined Derby County as the quickest team to confirm their fate sealing the drop just after 32 games.