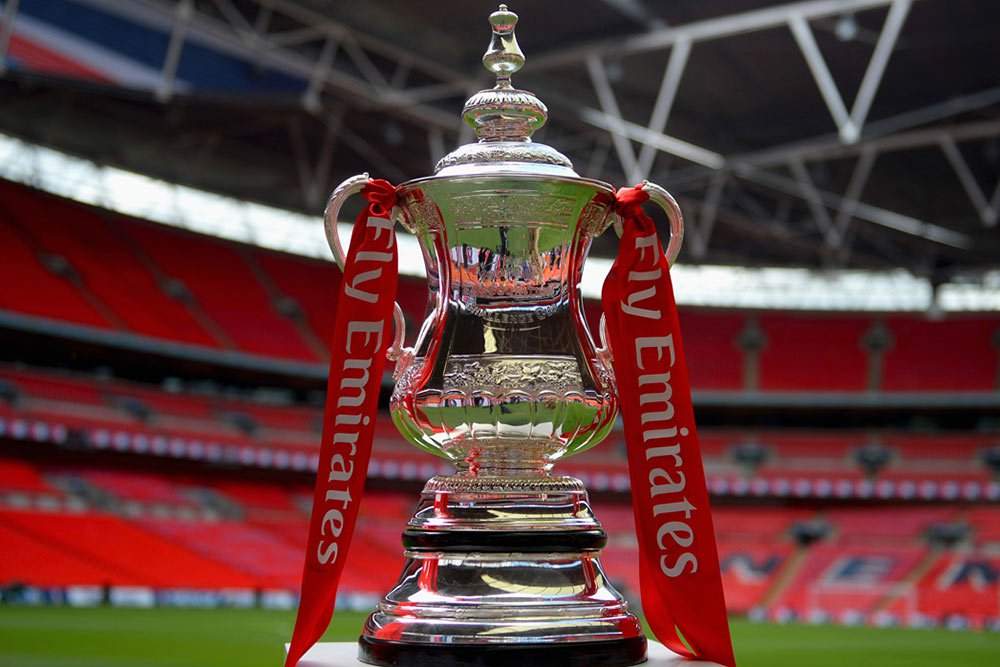 Manchester City will play Brighton and Hove Albion in the semi-final of the FA Cup.
City came from two goals down to defeat Swansea City in the quarter-final on Saturday, while Brighton needed extra time to see off Millwall today.
Watford face Wolverhampton Wanderers, who eliminated Manchester United yesterday.
The games will take place over the weekend of April 6.
Both fixtures will be played at Wembley Stadium.