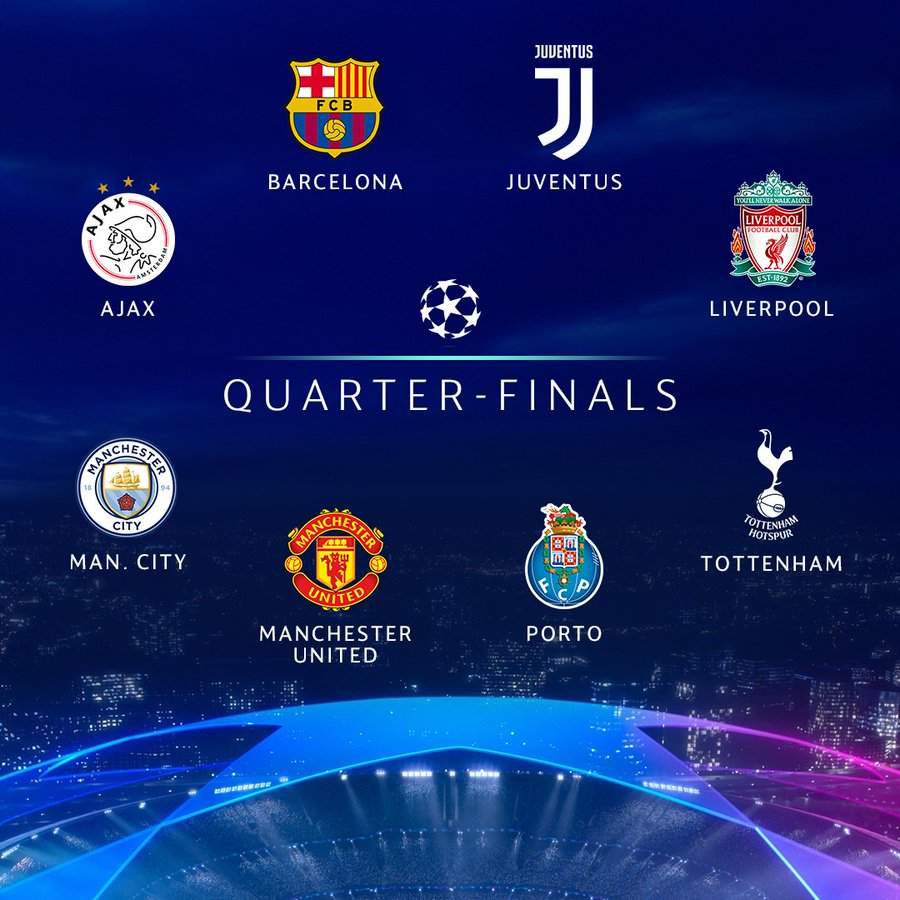 Premier League champions Manchester City have been reportedly drawn with Barcelona in a 'leaked' Champions League quarterfinal draws.
According to the Sun, UEFA director accidentally posted an image showing the parings for the last eight stage hours before the draws were done.
It was however claims that he swiftly deleted the social media post having realised it was mistakenly posted.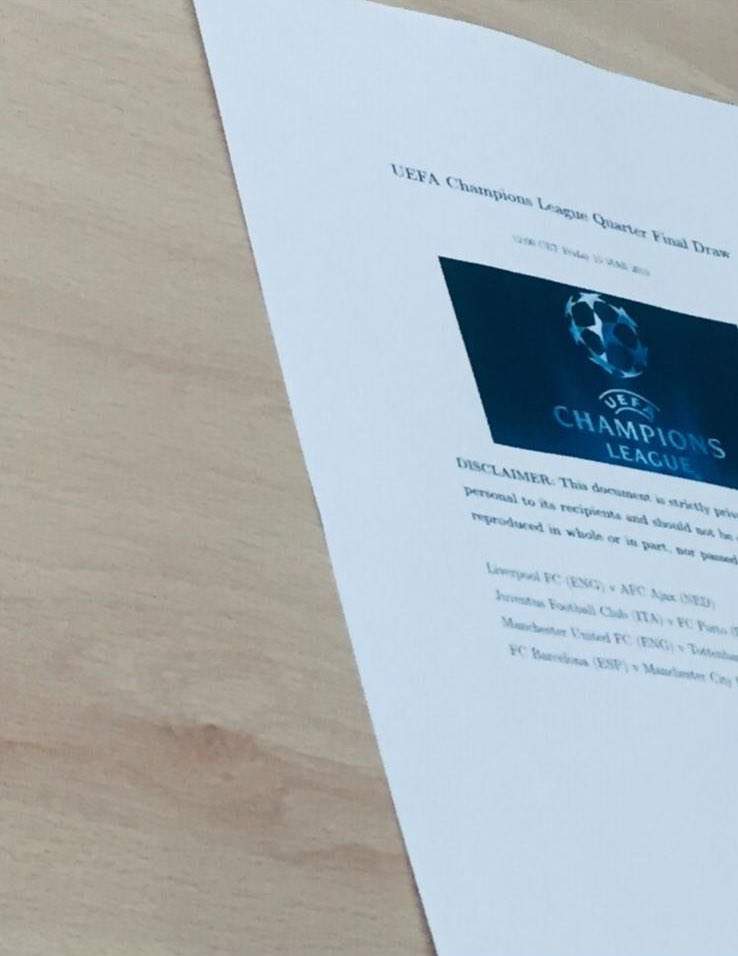 The post, title 'UEFA Champions League Quarter Final Draw' which features the famous logo and all four fixtures for the next round of the championship.
As stated in the post, Liverpool are expected to battle Ajax, while Manchester United and Tottenham Hotspur lock horns in the next round.
Meanwhile, loads of social media comments suggest the draws could be a trial run from what is expected when the draws are eventually done on Friday.
Some quarters also felt that it could a fabrication to drive some Twitter users' attention somewhere else ahead of the draws.
One Twitter user wrote: "UCL director posted this on social media by accident seconds before deleting."
Another claimed: "Remember this post after the draw tomorrow. "
A third added:  " Quarter finals draws leaked? Is it? "