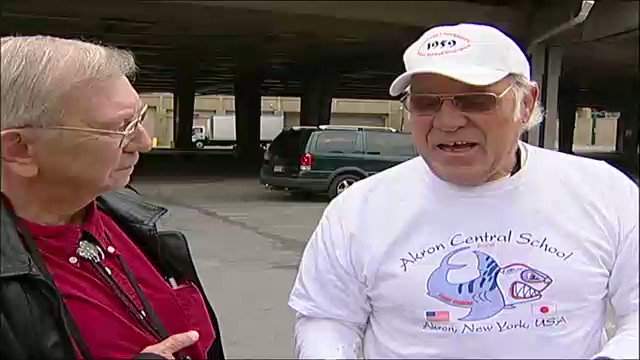 WWE legend D*ick 'The Destroyer' Beyer has been reported dead at the age of 88
The former American professional wrestler died on Thursday, March 8, in his home as announced by his son Kurt on his Facebook page.
Beyer rose to prominence in Los Angeles where he rivaled wrestling greats Freddie Blassie and Gorgeous George.
"It is with a very heavy heart to let you know that Dad -- aka The Destroyer, aka Doctor X, aka D*ick Beyer, aka Coach -- passed away shortly past Noon today . Kurt wrote on Facebook.
"He was in bed at home, and was surrounded by all of his children and wife as he slipped peacefully away.
"I will have more to share later, but wanted you to hear this sad news from me first. Thoughts and prayers are most welcome at this time. Peace. (The Destroyer - Honoring A Wrestling Legend! The Destroyer (wrestler). "
World Wrestling Entertainment (WWE) mourned the wrestling icon's demise in a statement released on Thursday, March 7.
"WWE is saddened to learn that Dic1k Beyer, a masked wrestling pioneer who was better known to ring fans as The Destroyer, has passed away at age 88. WWE extends its condolences to Beyer's family, friends and fans, " the statement read.
The Destroyer really made headlines for his iconic victory in a Hair vs Mask Match at the Olympic Auditorium in 1962, resulting in Gorgeous George shaving off his trademark golden locks.
Beyer was big name in Japan and became one of the first foreign attraction in the Asian country - instantly influencing the pop culture with pro-wrestling.
"A regional sports hero in upstate New York, Beyer wrestled and played football at Syracuse University before turning to the ring .
"His impact on sports-entertainment was felt long after his retirement, too, as Beyer is credited with training former WWE Tag Team Champion Mike Rotundo ," WWE stated.
His 1963 match against Rikidozan, a former sumo wrestler and cultural icon in Japan, drew the eyes of more than 70 million TV viewers, making it one of the most-watched bouts in history.