Thibaut Courtois' move to Real Madrid has been anything but the dream he thought it would be.
The Belgian shot-stopper endured another nightmare night at the Bernebeu as Ajax hit four to send the European champions crashing out of the Champions League.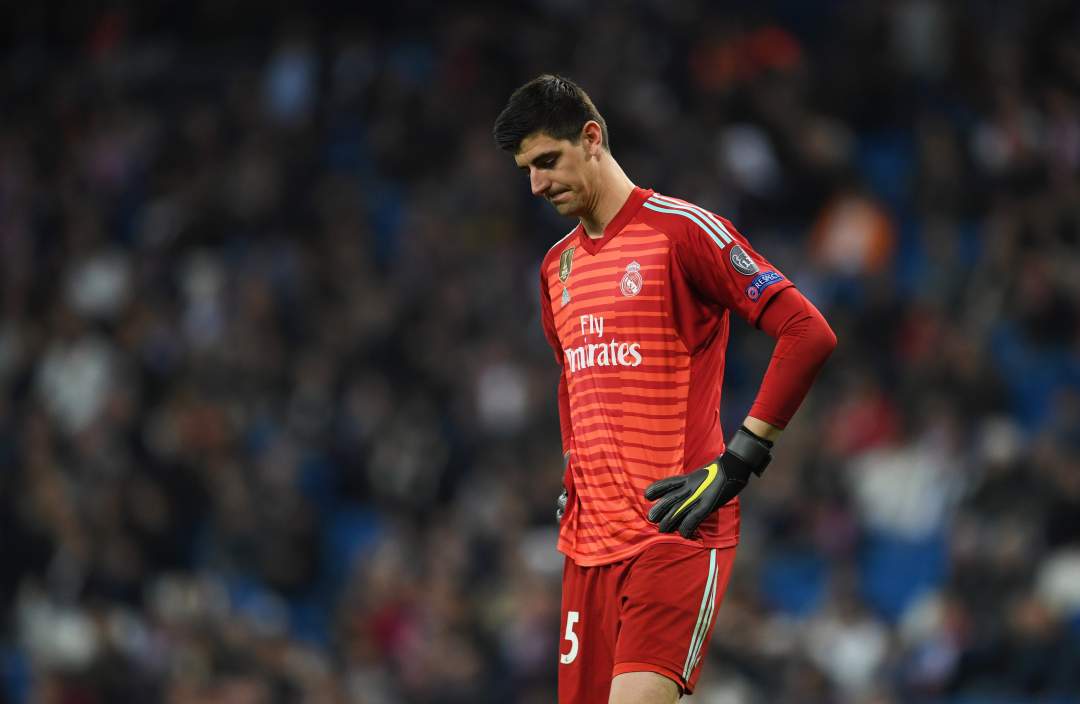 Chelsea fans are revelling in Courtois' misery
The result caps off a torrid fortnight for Los Blancos after they suffered back-to-back home defeats to bitter rivals Barcelona.
Courtois now has just one clean sheet in his last nine games - and Chelsea fans are revelling in his ' misery after his actions in the summer.
He became public enemy No.1 with the Stamford Bridge faithful after he refused to train and went AWOL to push through his move to LaLiga.
But it's safe to say Chelsea fans are having the last laugh on social media...
Have a look at some of their tweets below...
[embed https://twitter.com/PrimeLampard/status/1103048749646049282[/embed]
[embed https://twitter.com/AJ_Venorm/status/1103058191485673472[/embed]
[embed https://twitter.com/TheBlues___/status/1103048600748261376[/embed]
[embed https://twitter.com/DZKurtisss/status/1103051946502639618[/embed]
[embed https://twitter.com/FifunmiRexx/status/1103054904875196416[/embed]