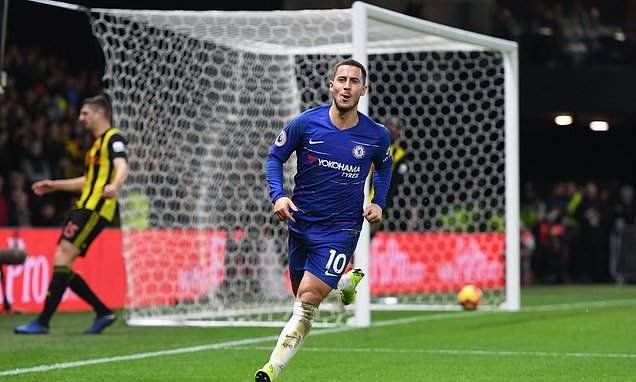 Chelsea forward, Eden Hazard, has admitted his team-mates used Arsenal's draw with Tottenham on Saturday as fuel, for their 2-1 win against Fulham.
Spurs' draw with Arsenal at Wembley, meant the gap between Tottenham in third and Chelsea in sixth, could be reduced to five with a win for the Blues at Craven Cottage.
Jorginho and Gonzalo Higuain scored against Fulham and Chelsea survived numerous late scares to hold onto the win.
Hazard admits the squad spoke about their rivals' draw and used it as inspiration against Fulham.
"We talked together in the dressing room about Arsenal-Tottenham. Both lost two points.
"Top four is a hard war, because we're not only four teams, we're six teams.
"Now we have 11 games to play till the end of the season. We'll try to take the maximum points," Hazard told Sky Sports.