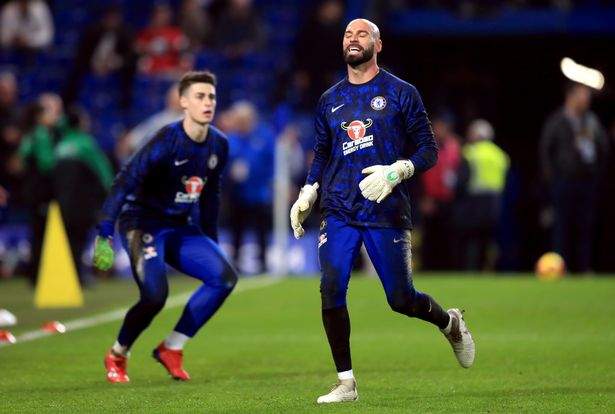 Chelsea manager, Maurizio Sarri, has said Kepa Arrizabalga will return to the starting XI in the next two matches.
Sarri, addressing the media ahead of Sunday's trip to Fulham, also insisted the row between him and the goalkeeper is now "closed".
Willy Caballero started in the 2-0 win over Tottenham, as Sarri punished Kepa for his refusal to be substituted in last Sunday's Carabao Cup final with Manchester City.
"The Kepa situation now is closed. Kepa is our first (choice) goalkeeper.
"But we are very happy for Willy, because now we know very well he's able to play also in a very difficult match.
"I'm sure in one of the two next matches Kepa will be on the pitch," Sarri said.