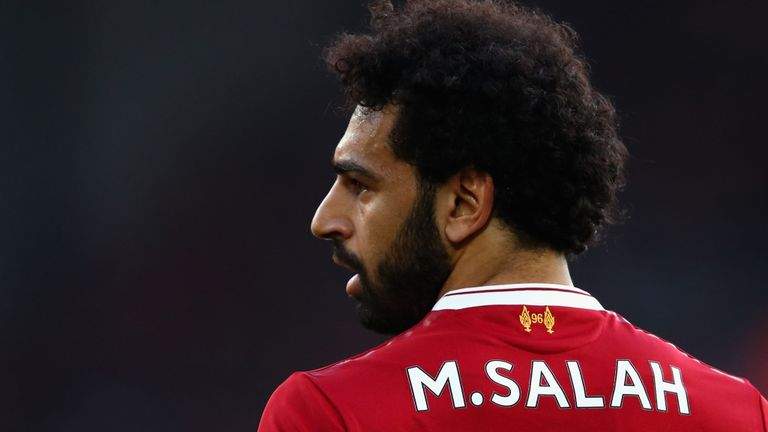 Liverpool ace, Mohamed Salah has said that both Jurgen Klopp's men and Pep Guardiola's Manchester City are under "pressure" to win this season's Premier League title.
Salah said this ahead of Liverpool's Premier League clash with Manchester United at Old Trafford on Sunday.
Liverpool is currently trailing Premier League leaders, Manchester City on goal difference on the Premier League table.
Man City has 65 points from 27 games, while Liverpool has 65 points from 26 games but Salah believes in such a close title race, enjoyment is difficult with so much pressure involved both teams.
Speaking on the Premier League title, Salah told Sky Sports: "You can feel it [the pressure] because you are still a human being.
"For me, it is not a big deal if I win a game now or three weeks ago. I want to win each game, but for myself, I said that we are playing for the Premier League, so there is pressure.
"Also there is pressure for Man City. I said in November that there is pressure and it will be there until the end of the season because when you play for the Premier League you have to accept that there is pressure. When you go home you can take it with you, but it can help you to work harder and focus on your game.
"To enjoy it is not enough, from my side. At the end of the day you have a target in your mind, you have a dream, you want to win the Premier League. I even said that two years ago when I came - it is a dream to win the Premier League."