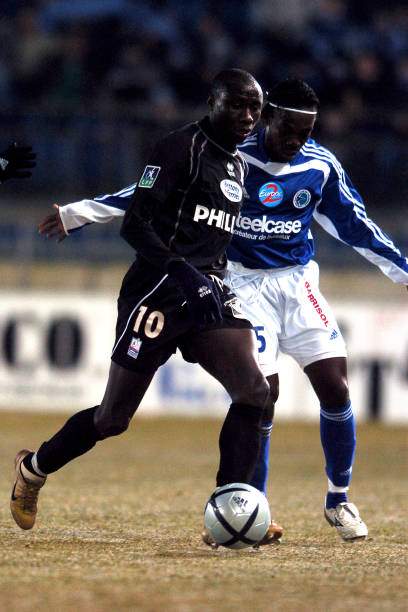 Senegalese football star Kor Daba Sarr who played for French club Caen between 2002-2005 is dead after a reported blinding disease which kept him from the public for some years.
The deceased scored 20 goals in 80 games for the Stade Malherbe Caen in the space of three seasons before he left the French club.
According to a social media post by BBC reporter Shina Okeleji, Kor Daba Sarr died at the age of 43 in an hospital in Paris.
Kor Sarr played two full seasons at Malherbe, the time of Ligue 2, and contributed to the rise of the Norman club in the elite in 2004.
It was four years ago that Kor Sarr put an end to his football career because of repeated physical glitches.
He then turned to be a coach where he managed the U18 of Ouistreham club with which he still made some frees on the field.
Sarr also managed AS Pikine between 2008-09 and ASC Diaraf 2009-10 and won the Senegal Cup as the head of Diaraf Dakar.