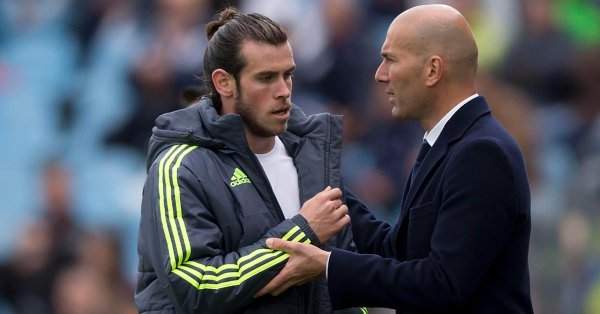 Gareth Bale says he is not in touch with ex-Real Madrid manager Zinedine Zidane since scoring a brace in 2018 Champions League final in Kiev.
According to a Daily Mail report citing FourFourTwo, the former Tottenham star joined proceedings from the sub's bench, but ended up scoring one of the best goal of the Champions League final before completing his brace in the closing minutes.
However, the Welshman has not spoken with Zidane, since the Los Blancos claimed a third consecutive Champions League title.
"He didn't talk to me about it - I still haven't spoken to him since," Bale opened up while speaking with FourFourTwo.
"Our relationship was good. I wouldn't say we were best mates, it was just a normal professional relationship."
At the last count, Bale was always seen as the sacrificial lamb to sit on the bench, while the Zidane's anointed pair of Cristiano Ronaldo and Karim Benzema do the business on the pitch.
Interestingly, the decision left the 29-year-old Bale furious, but had to respect the manager's decision to sit on the bench despite his form.
"I was desperate to get onto that pitch," he explained.
"When I ran on I was still a bit angry, and that's probably why I did what I did next.
"I've watched the goal back a couple of times. I didn't feel like I had a point to prove - I wanted to do it for myself and the team," Bale summed up.
Zidane was later replaced by Julen Lopetegui after throwing in the towel only to be succeeded by Santiago Solari in the early stages of the 2018-19 campaign.