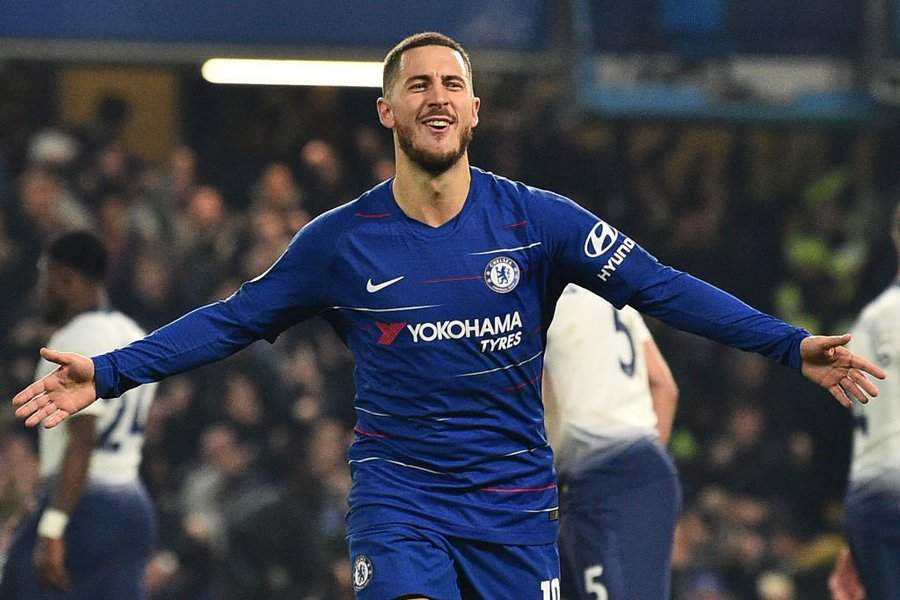 Eden Hazard has ignored Sarri's criticisms in build up to their Carabao Cup second leg win against visiting Tottenham.
The 28-year-old was in sparkling form for the Blues and was a constant threat to Spurs defence as they overturned a one-deficit in the first leg.
Maurizio Sarri will now be aiming for his first trophy as Chelsea manager when they take on Manchester City in the final.
The Belgium international was accused by his manager of not doing enough for the team as he charge him to more.
However, the former Lille star shrugged off any suggestions Sarri's comment had an effect on him after being presented the Man of the Match award:
"To be fair I don't care - I just play my football and it doesn't matter what the manager says.
"I'm always focused on this team and I just want to do my best for this team, and today I did," he told Sky Sports.
Hazard said he has frustrated all his managers in his career but that he has no plans to change - leading to Sarri telling him to do his talking on the pitch.
After the defeat to Arsenal at the Emirates, the manager said: "Eden is at the moment a wonderful player, but he's an individual player. He's a very instinctive player.
'He's very important for us, of course, because he's a great player. He always can win the match in two minutes, sometimes in one minute, but at the moment he's not a leader."