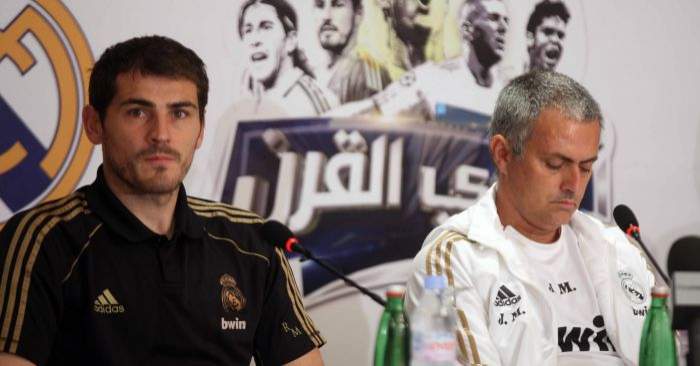 Former Real Madrid goalkeeper Iker Casillas who currently plays for FC Porto has taken a swipe at Manchester United manager Jose Mourinho after Premier League defeat against Liverpool.
Jose Mourinho was reported to have started the war of words between him and the Spanish goalie when he claimed that the 37-year-old is at the end of his career.
Casillas and Mourinho endured a difficult relationship during the turbulent final few months of the coach's time in charge of Real Madrid in 2013.
And after Manchester United's embarrassing defeat against Liverpool on Sunday, December 16, Iker Casillas wasted no time to take on social media to attack his former coach at the Bernabeu.
"According to a Portuguese newspaper, someone said that a player like me [37 years old] is at the end of their career. I completely agree!" Casillas wrote on Twitter
"My question, for this newspaper, is: in the case of coaches, when and at what moment do you see they are no longer leading or training a team?,'' Casillas wrote on Twitter.
After Manchester United's defeat against Liverpool, the Old Trafford landlords are now occupying sixth position on the Premier League standings with 26 points after 17 games played this term.