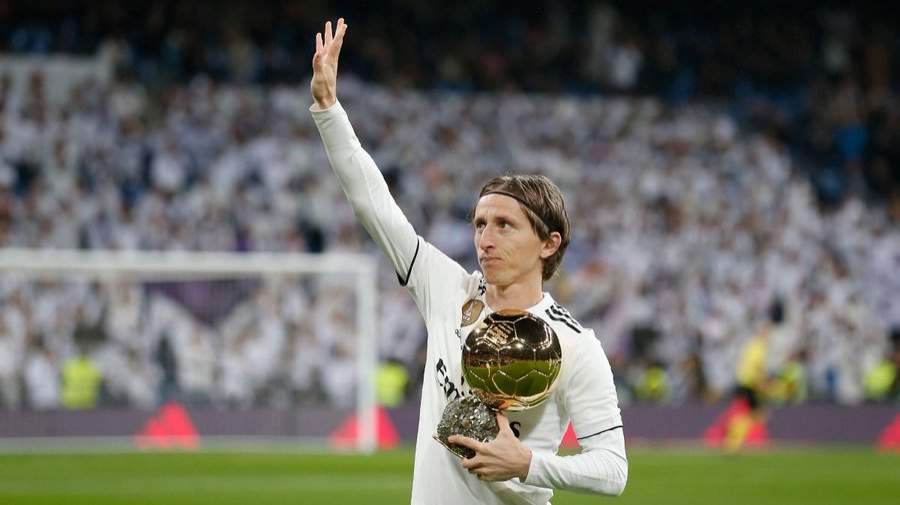 Real Madrid superstar Luka Modric has lashed out at the duo of Lionel Messi and Cristiano Ronaldo for deliberately missing this year's Ballon d'Or awards.
The Croatian became the first ever player to win the prestigious prize outside of the two stars, who won the last ten editions.
Modric helped his country reach the first ever FIFA World Cup final in Russia - shortly after winning the UEFA Champions League title with Los Blancos.
Earlier in the year, he had won both UEFA best player award as well as the FIFA the Best award for his contributions to club and country.
The Mirror however reports that the Croats felt slighted Messi and Ronaldo weren't on ground to witness his crowning as the best player in 2018.
Modric told Sportske Novosti: " I cannot say why someone did not attend - that's their choice. That is logical, is it not?
"It turns out these choices and trophies only have value when they get them .
"It is not fair to their playing colleagues, or to the voters who have nominated them for the past 10 years .
"Nor for football or supporters. But I repeat, everyone behaves the way they think they need to. "
Last month Modric revealed that Zinedine Zidane told him he could win the Ballon d'Or within his first few weeks as Real Madrid boss.
The French boss left the Bernaebu having clinched the third Champions League last summer,
That victory went a long way towards the Ballon d'Or success and after picking up the award, Modric shared Zidane's emotional words.
"When Zidane became Madrid coach in January 2016, he called me to his office one day after training and told me how he saw me as a player and what he expected of me," he said.
"He told me that I was an important player for him and, above all, that he saw me as a player who could win the Ballon d'Or ."