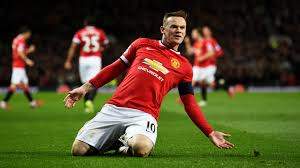 Wayne Rooney has admitted his final days at Manchester United were "embarrassing", as he slowly realised he was falling out of Jose Mourinho's first-team plans.
Rooney, the club's all-time leading goalscorer, says failure to start either the League Cup final or the Europa League final in the 2016/2017 season, convinced him that his time at Old Trafford was up
Although having a bit-part role in Mourinho's squad, Rooney remained the captain.
However, his reduced status in the squad meant he was "embarrassed" to lift the cups.
He told Sky Sports: "I came on for one minute in the Europa League final. I was about to come on against Southampton in the League Cup final, and in those moments it was embarrassing.
"It was getting to a point where I was embarrassed. I thought "I can't keep doing this", as hard as it was to leave United.
"In the Southampton game, [manager Jose] Mourinho came to me and said: "I want you to lift the trophy." I was like: "Well, I didn't even play in the game."
"He was persistent with it, and I literally lifted it and moved it on. What was I doing? I need to move on and go somewhere else."