Chelsea striker Olivier Giroud, who is yet to register a Premier League goal this term, has sealed a deal to make his debut in Hollywood.
The Russia 2018 winning World Cup has featured in nine English topflight matches this term and has only created four assists in those meetings.
He has however recorded a goal in three Europa League appearances for the Blues so far this term.
According to Daily Mail, the former Arsenal star will play a major role in the upcoming French-speaking version of the animated Spider-Man film.
He is expected to voice the Green Goblin character in the cartoon and will be joined by PSG defender Presnel Kimpembe, who takes on the role of Scorpion in the blockbuster.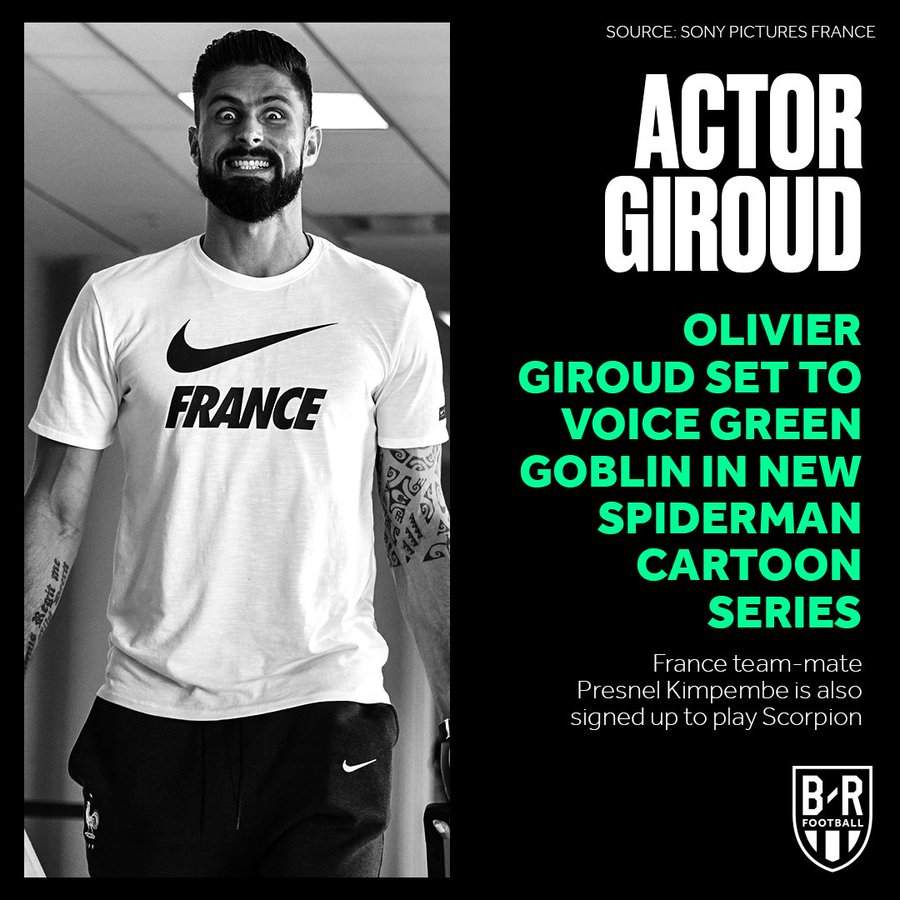 Both stars after sealing the deal took to their social media platforms to share the news which will boost the film's advertising ahead of its worldwide release on December 12.
The English version of the film is titled 'Spider-Man: Into the Spider-Verse' and the French equivalent has been dubbed 'Spider-Man: New Generation'.
This movie is the latest work from Sony and Marvel and it is expected to be a hit with kids over the Christmas period.
And once they are through with studio work, they are expected to join the France national team for their UEFA Nations League against Holland this Friday.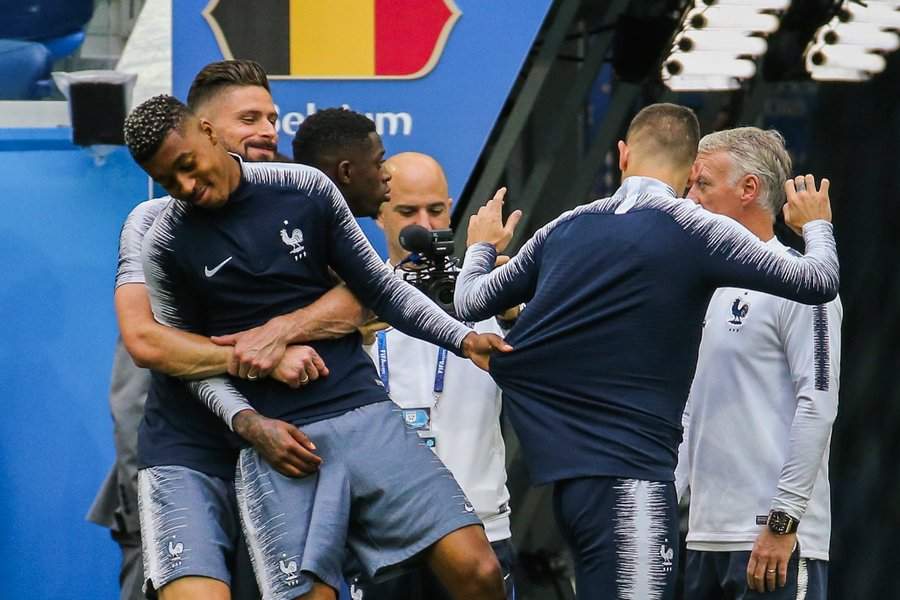 Didier Deschamps men face a tough task against the Dutch but with strikers like Anthony Martial and Alexandre Lacazette out of the game injured, 32-year-old Giroud is likely to start despite his questionable form.
They might not have Paul Pogba for the game, who sat out of Manchester United's 3-1's defeat to Man City over the weekend.
Following the Nations League tie, France then have a big-ticket friendly against South American side Uruguay next week.