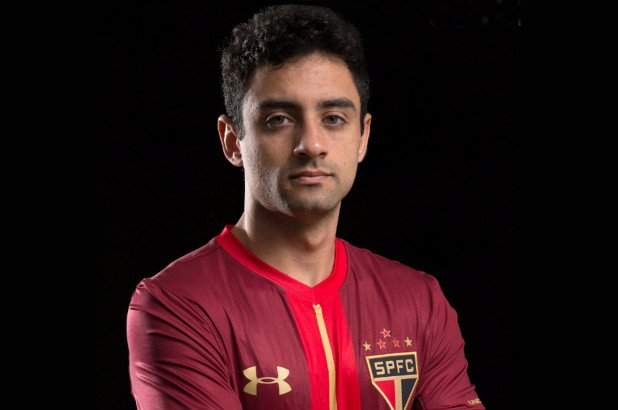 The death of Brazilian star, Daniel Correa, who was mysteriously murdered a week back has taken a new turn.
The midfielder's body was badly mutilated with a couple of gun shots after it was found in Sao Jose dos Pinhais on Saturday October 27.
According to the Mirror, the 24-year-old was said to have been killed over a drunken WhatsApp prank.
The Sao Paulo star was before his death present at the 18th birthday party of Allana Brittes at a nightclub in Curitiba.
Few days after, the celebrant's father, Edson Brittes Junior confessed to the police that he killed the late footballer after finding out that he tried to forced his wife Cristiana to bed
Earlier this week, some pictures of Correa in bed with a sleeping woman, thought to be Brittes' wife filtered the media space - after they were allegedly sent to his friend on WhatsApp in his final hours.
While the police believe the pictures were most likely taken as part of an "immature stunt" by the late midfielder.
Spanish online news outlit AS reveal that investigators have now recovered a telephone conversation Brittes had hours after Correa's death which he described the "devastation" wrought on the family.
"Allana was such a good friend [of Correa's] that he came here just for her birthday. He was very fond of my daughter, you can imagine .
"He came a long way just for the party and everybody liked him," Brittes says in the recovered conversation, which was obtained by Brazilian new outlet UOL.
"I can hardly talk about it. My daughter is in shock. Jesus, I had to give her a tranquiliser... "