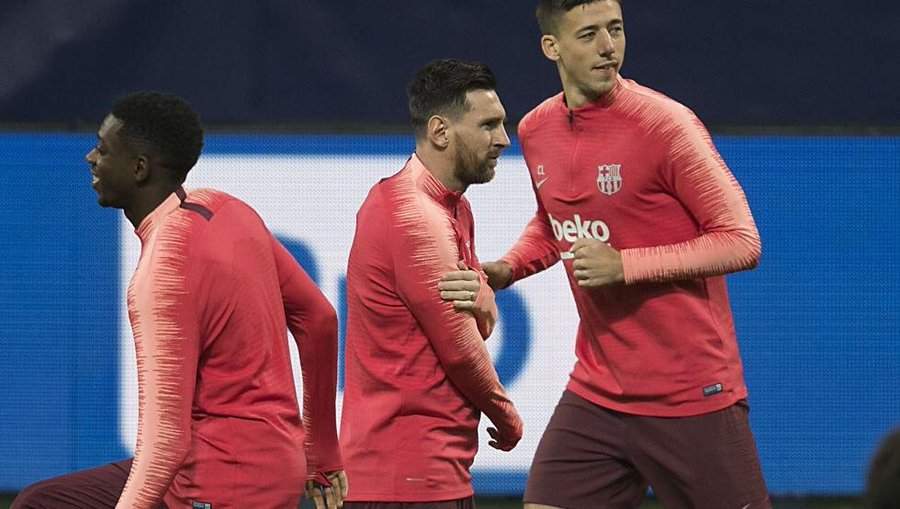 Barcelona superstar Lionel Messi missed out in the club's Champions League match against Inter Milan with Ernesto Valverde saying he was not fit.
The Argentine talisman was not including in the 18-man team that played at the San Siro as Barca secured their passage into the next round.
La Blaugrana captain returned to training earlier than expected after suffering an elbow injury in a La Liga match against Sevilla.
Despite missing missing five consecutive matches including El Clasico, Messi traveled to Italy hoping he would feature for the clash against Inter.
And Valverde revealed why their main man was not listed for the encounter.
"It was a decision shared by the team. We couldn't risk Messi. We wanted him to train with the team but training isn't the same as playing," Valverde said of the Argentine talisman.
"We were careful in training, but we knew that today's match would be like how it was with the intensity that there was.
"You do not know what can happen and we didn't want to take risks. We talked to him about it and he understood."
Brazilian winger Malcom scored what seemed to be the winner but Inter captain Mauro Icardi equalized with two minutes left to play.
But Valverde said the draw was not enough to qualify into the next stage and they also need to win the group.
He added: "We'll have to secure first place in the next two games.
"That was our first objective, but we go home happy. Malcom had great success and we're very happy for him, of course.
"There was a moment in the first half when it seemed like the game could become end-to-end and possibly suffer.
"We have to read everything very well. We're a team who play close together and find space.
"Problems can always flare up, but we played well and it was a game that had everything.
"The objective is always to pick up three points. We always want the ball and have control of the game."
Messi is expected to make a return when Barcelona face Real Betis in La Liga in their week 12 match.