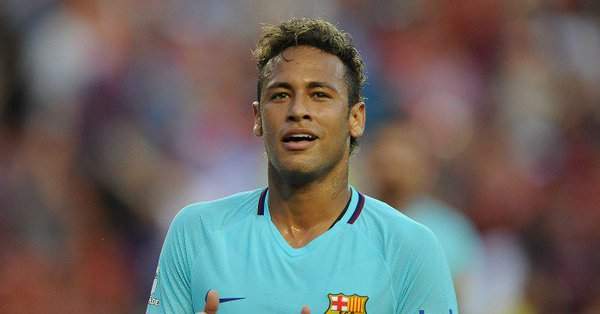 Paris Saint-Germain main man Neymar could face up to six years in prison as courts are set to re-examine his move from his boyhood club Santos to Barcelona.
In 2017, the Brazilian superstar was ordered to stand trial by a Spanish court for fraud regarding his move from Santos to Barcelona.
The 27-year-old signed a four year deal in 2013 after an impressive outing for his team in the Brazilian league and the South American Champions League.
According to Barcelona newspaper Lavanguardia, the national court has decided at the last minute to refer to the Criminal Chamber in front of three magistrates.
The fact that three judges will sit on the case means, if Neymar is found guilty, the sentences can be extended beyond five years as they are deemed as more serious.
However, the move to next chamber of the Spanish court will delay the start of the case which has been the subject of an investigation since January 2014, with Barcelona and president Josep Maria Bartomeu being charged with tax fraud.
Bartomeu's final appeal was thrown out last year stating he must also stand trial over Neymar's transfer.
The Nou Camp outfit originally claimed they paid €17.1million for the Brazil captain, but a complaint made from a club member prompted a legal case.
The hearing revealed Barcelona had agreed to pay him €40million in wages, leading to an out of court settlement and the resignation of then-president Sandro Rosell.
However, Rosell's successor, Bartomeu, revealed Los Cules had actually paid €86.2million for the enterprising youngster.
That led to Brazilian investment company DIS bringing the case, claiming it is due a 40 per cent cut of the fee that Barcelona paid to sign Neymar.
DIS say they have not received the full figure given the uncertainty surrounding the final figure.
Part of Neymar's defence is that the case is related to the Brazilian legal system - not Spain.