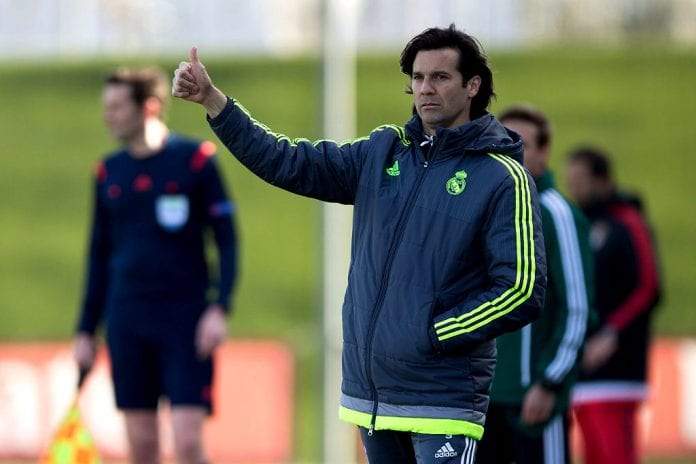 Real Madrid stars have told the club's board that they do not want their junior team coach, Santiago Solari to be Julen Lopetegui's replacement on a permanent basis.
According to OK Diario, Los Blancos players are in favour of appointing Real Madrid legend Guti or former player Michael Laudrup.
This claim was made by a respected Spanish journalist Eduardo Inda.
Lopetegui was sacked on Monday evening as a result of the club's worst start to a season since 2001/02.
He was "provisionally replaced" by Solari, the current manager of B team Castilla.
However, Real Madrid's players are not hoping he stays around long-term with some of the heavyweights of the dressing room already demanding one of the two managers.
Inda revealed that some players believe Solari hasn't got the experience required to manage the European champions..
"The players very sympathetic to Solari do not have him [in mind to manage full-time]," Inda told OK Diario.
"The best reports do not come from the kids of Castilla and a few months ago they were about to dismiss him from Castilla."