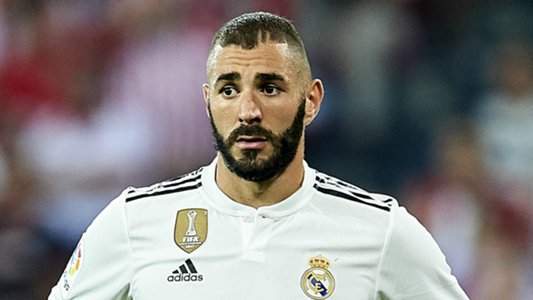 Real Madrid striker Karim Benzema has slammed allegations he was involved in the attempted kidnapping of his former agent Leo D'Souza.
According to French news media outfit Mediapart, the former France international's agent filed a lawsuit on Wednesday, October 8, claiming he was the victim of an attempted kidnap.
But the 30-year-old insists D'Souza fabricated the story.
He tweeted: "A relative of Benzema touches De Souza's arm, it is an abduction"
"De Souza is beaten up, but he has no days signed off work"
"De Souza says that Benzema was in the van, an idea dismissed by the investigators.
"Is this world serious? #Ithastostop #Givemeabreak #toomuch".
Mediapart added that there was a dispute between the duo over £44,000 was seized by customs at Marrakech airport in Morocco.
In the unconfirmed report, agent D'Souza is claiming an attempted abduction took place outside a shisha bar on Tuesday, October 7.
D'Souza claimed that a black van suddenly parked in front of him and a childhood friend of the Real Madrid forward ordered him to get inside.
He said he was punched when he refused to obey the order before the intervention from people in the nearby bar.
The French outfit understand that an investigation has been opened into the agent's allegations.
However, Mediapart said it quickly discovered Benzema was not at the scene of the attempted kidnapping.
But, it is understood that the two men involved left the bar and went to a hotel where the French striker was staying.