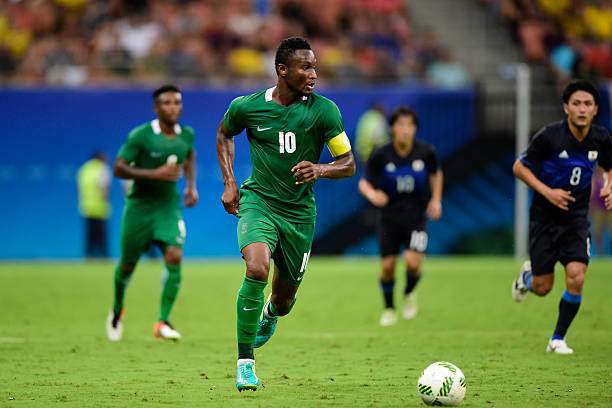 China-based Super Eagles captain John Obi Mikel has revealed how his girlfriend Olga Dyachenko splashed out N50m on restaurant bill moments Nigeria lost her last game during the summer World Cup in Russia.
In an interview on CCTV 'Football Night' , the Nigerian international, who currently plies his trade with Tianjin Teda in the Chinese topflight, admitted he was inconsolable after Nigeria's 2-1 defeat by Argentina, as well as the thought of his father missing ahead of the game, made life meaningless.
 "After the World Cup, we went to a restaurant to eat together, and then she paid the money, this is her first payment. That date was great, I usually pay for it," noted the 31-year-old Eagles captain, who will fancy a pound of flesh against the South America nation when next both countries square up at the senior level.
Looking ahead to life in the East Asian nation, the former Chelsea midfielder stressed that he is still adjusting to his new environment, after spending close to a decade at west London.
"Sometimes when you participate in a big competition and return to the club, you will lose the familiar feeling and need to gradually adjust to adapt. I am also actively adjusting ,"
"The scale of the Super League is getting bigger and bigger, there are many good players joining, and the level of local players is also improving. I hope that it will get better and better," Mikel submitted.