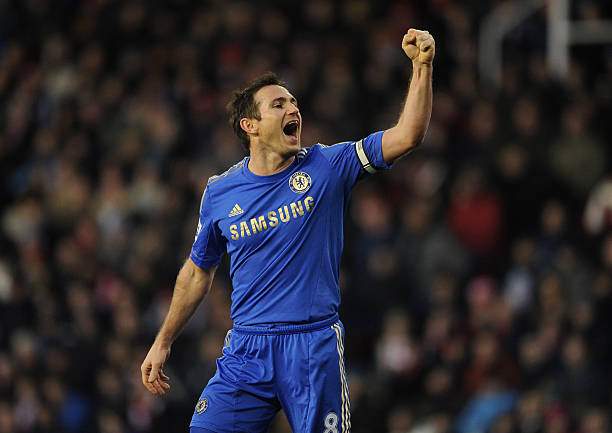 But some footballers have demonstrated that they are not only good kicking the ball around but they are good when it comes to academics.
Here are the players who have master's degrees
1. Giorgio Chiellini
The Italy international and Juventus defender has carved a niche for himself due to his defensive skills is a monster in defense, and is widely known for his combative style of play.
Chiellini graduated from the University of Turin with a Master's Degree in Business Administration in 2017.
2. Frank Lampard
Chelsea and England legend, Frank Lampard is another footballer who apart from football took education serious.
The former Manchester City midfielder during his active days was a goal monger. He is currently head coach of Championship side Derby County.
Frank Lampard surprisingly has a Degree in Latin - a subject he scored an A in.
3. Juan Mata
World Cup winner, UEFA Champions League winner, European champion et al. Juan Mata has a cabinet full of trophies and personal laurels, but the Manchester United playmaker's abilities stretch beyond the pitch.
The 28-year-old has actually taken up a degree in Sports Science and Finance at the University Camilo Jose Cela in Madrid.
4. Edwin Van der Sar
The former Manchester United and Ducth goalie became one of the best shot stoppers during his active career through his brilliant saves on the pitch.
The ex-Ajax gloveman is a Champions League winner and boasts numerous other laurels. However, that did not stop him from acquiring higher certificates.
Van der Sar - although retired - is currently the Marketing Director of Ajax, and he has also on the verge of acquiring his Masters Degree in International Sports Management.
5. Vincent Kompany
Belgium and Manchester City captain, Vincent Kompany is undoubtedly one of the best defenders in the world - barring injuries. And his on-field brilliance is also transferred to his academic commitments.
The two-time Premier League winner enrolled in the Manchester School of Business in 2012 to study Business administration.