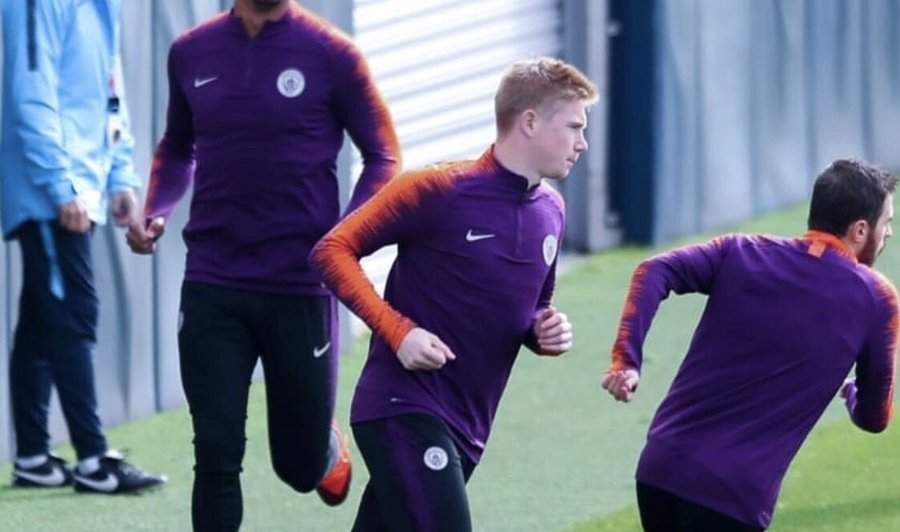 Manchester City superstar Kevin De Bruyne has handed his side a boost after returning to training for the first time since August.
The Belgium midfielder suffered knee injury just few days after the new Premier League season kicked off two months ago.
He is originally expected to return in November, but his manager Pep Guardiola has confirmed the early return of the attacker.
According to the Mirror, he might be available for selection when they host Liverpool this weekend in a battle for EPL top spot.
Man City are the current table toppers with 19 points - the same as the Reds ahead of their encounter this weekend.
"We will see tomorrow ," said the City boss. " He came back to train today, yes. He's in contention. "
Guardiola had issues stopping Liverpool last term and he will hope to avoid such occurrence this term.
"They deserve all the praise they get. We got a lot of praise last season ," Guardiola said. "We should be so proud to be compared with them .
"It was always United, Liverpool, then Chelsea, then Arsenal, and now we are there. We try to get closer.
"He [Klopp] has all the qualities that everybody knows about Liverpool. At the end, it's the teams and the clubs that win the game .
"I don't play against the manager, we play against Liverpool. Sometimes I win, sometimes I lose, sometimes we win competitions, sometimes we lose competitions.
"He is an excellent manager, I have a lot of respect for the way he plays, his proactive teams. In the Premier League we beat them, in the Champions League we didn't. "