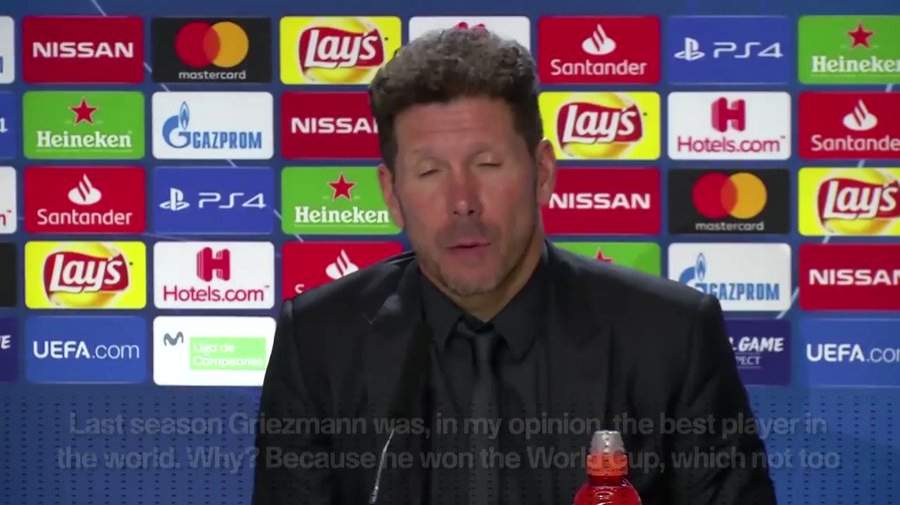 Atletico Madrid manager Diego Simeone has insisted that France midfielder Antoine Griezmann deserved to be crowned the best player in the world.
Real Madrid and Croatia star Luka Modric clinched the price after beating Cristiano Ronaldo and Mohamed Salah.
According to the Argentine tactician, Griezmann won the World Cup, the Europa League and the UEFA Super Cup and that qualifies him for the prize.
The 27-year-old scored score goals in seven matches for Les Blues on their way to victory in Russia this summer.
"Last season, Griezmann was in my opinion was the best player in the world ," Griezmann told ESPN.
"Why? Because he won the World Cup which not too many players do. He won the Europa League and the European Super Cup, he was second in a league where Barcelona and Real Madrid play, teams that normally play for the Champions League .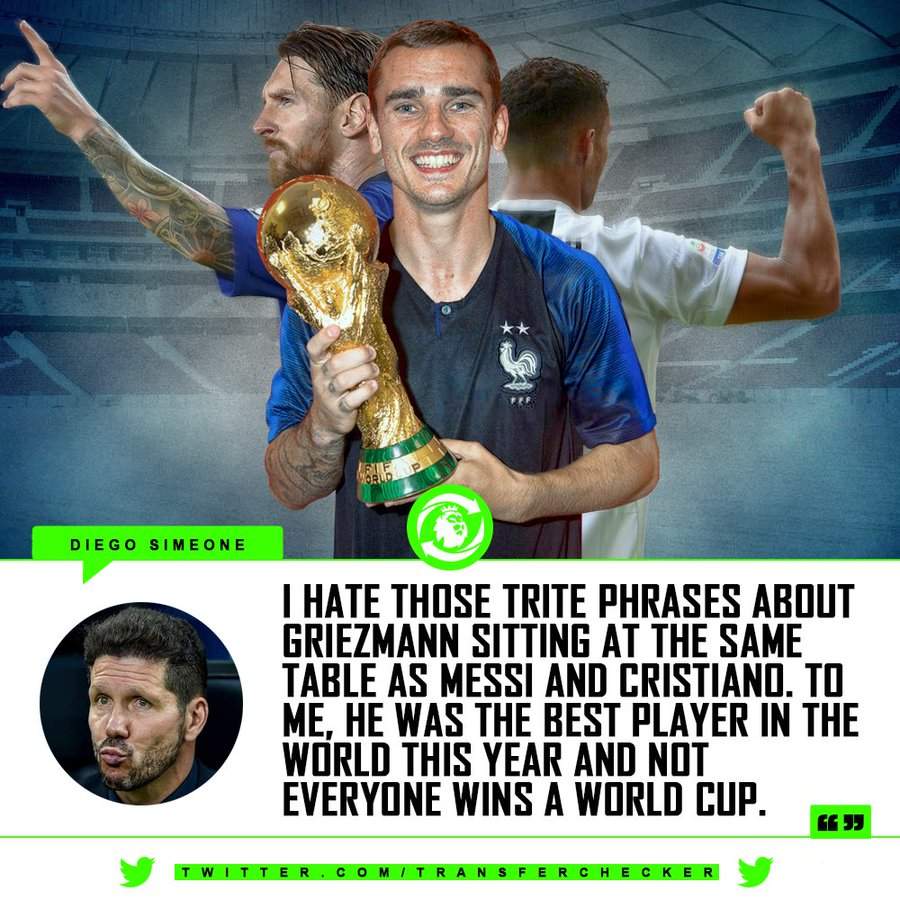 "He has started this season on a very good way, from less to more. He is in a place where he wants to be .
"He chose to stay at Atletic Madrid and these are the consequences for the fans, for the club, for the teammates and specially for himself. He is going through a very important moment in his career .
Griezmann has scored four goals in all competition for the Spanish League giants, and has also assisted three others this season.