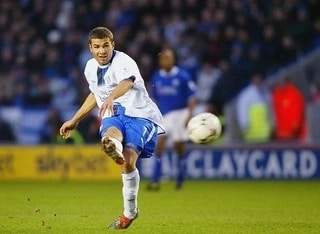 Former Chelsea player Adrian Mutu has been ordered to refund a massive £15.2 million to the Stamford Bridge outfit.
According to Tribal Football report, citing sources at UK Mirror, the 39-year-old Romanian was ordered to cough out the £15.2m after appealing an earlier decision by Court of Arbitration for Sport (Cas) with the European Court of Human Rights (ECHR).
Mutu was sacked by Chelsea in 2004 after testing positive for cocaiine use and was handed a seven-month ban by world's football governing body, FIFA.
The Romanian headed for the courts rooms and after series of litigation, the Court of Arbitration for Sport (CAS) in 2009, directed him to pay the EPL side the quoted amount for breach of contract.
Interestingly, Mutu had earlier alleged that CAS were partial in their decision, citing links between one of the Chelsea's legal representatives and club owner Roman Abramovich.
However, the ECHR in its ruling initially, discovered that Romanian failed to substantiate these claims when he made them, and ruled in Chelsea's favour in 2010.