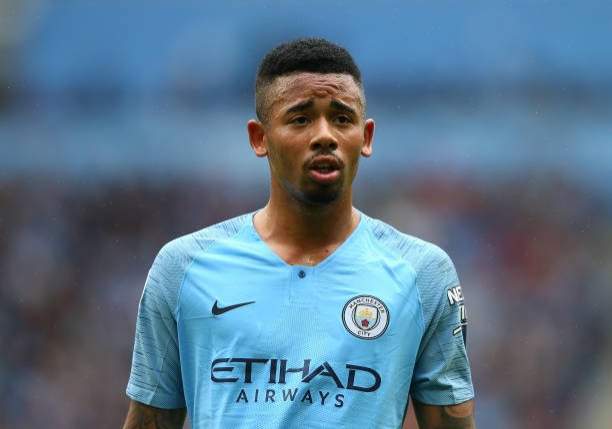 Manchester City top star Gabriel Jesus has shown that he is not just good at scoring good goals after flaunting his girlfriend on social media.
The 21-year-old has scored twice in all competitions for the Citizens since the start of the season in August.
He joined the Etihad Stadium outfit has a total of 21 goals in 44 appearances for his English topflight side with a Premier League and an EFL Cup to his credit.
The sizzling hot Brazilian pop star Ludmilla Oliveira da Silva best known by her stage name Ludmilla has been secretely dating his Man City partner sin July.
The 23-year-old singer and songwriter is one of Brazil's top female funk music artists.
In an interview on a Globo TV chat show Conversa com Bial this month, the music star dismissed any involvement with the Premier League footballer according to SunSport.
Asked how the whispers started, the singer smiled coyly, shrugged and said: " I don't know, probably from some website. "
She added: "Gabriel is a lovely person and a close friend. "
But blame for the speculation appears to lie closer to home.
Ludmilla's youthful and lookalike mum Silvana Oliveira posted a couple snaps of herself posing next to the footballer in Ibiza last month and this sent fans' tongues wagging.
Alongside the Instagram photos the 43-year-old wrote: " Don't forget our pagodinho rsrs. "
Pagodinho is a small samba party and the "rsrs" is the Brazilian way of illustrating laughter.
If it wasn't for Silvana's indulgent snap, no one would have known her daughter was staying at the same resort, the Ushuaia Ibiza Beach Hotel, and basking on the same beach as Jesus.