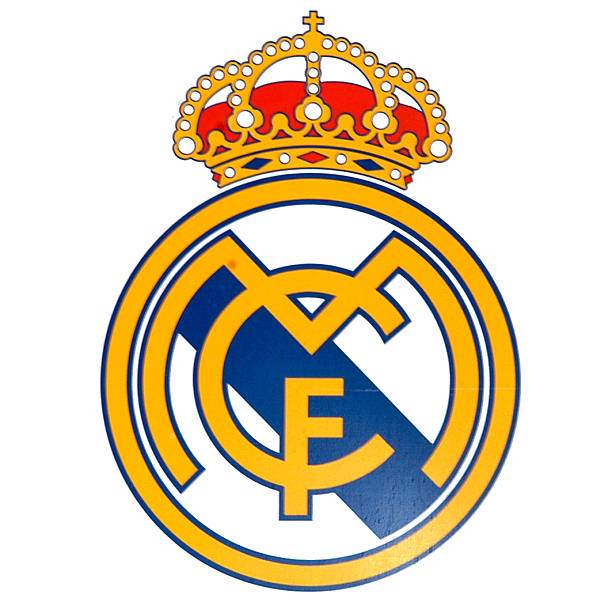 Since signing a sponsorship deal in 2013 with Fly Emirates, Real Madrid players have been using one of the most luxurious planes in the world which comes with total comfort.
Not only does the Spanish giants pocket around £62m a year in the sponsorship deal with Fly Emirates, but they are treated like kings on away days in their double-decker aircraft.
Real Madrid players can feel like they are in their houses as the Emirates plane given to them comes with beds, showers, personal sinks and tablets.
Each player has his own tablet with 2,500 channels to watch, an alcohol-free mini bar and a wash basin in front of their screen.
See photos below: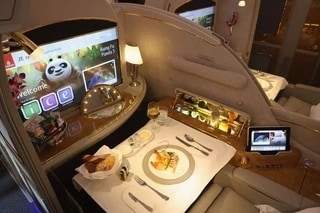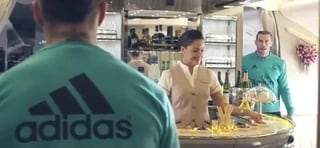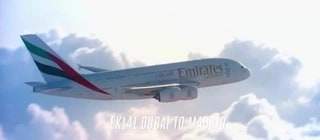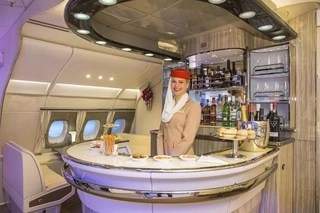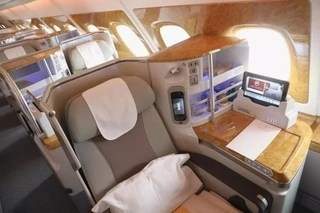 Meanwhile, Real Madrid have played five games this season in the Spanish La Liga and they are currently occupying second position on the standings with 13 points.