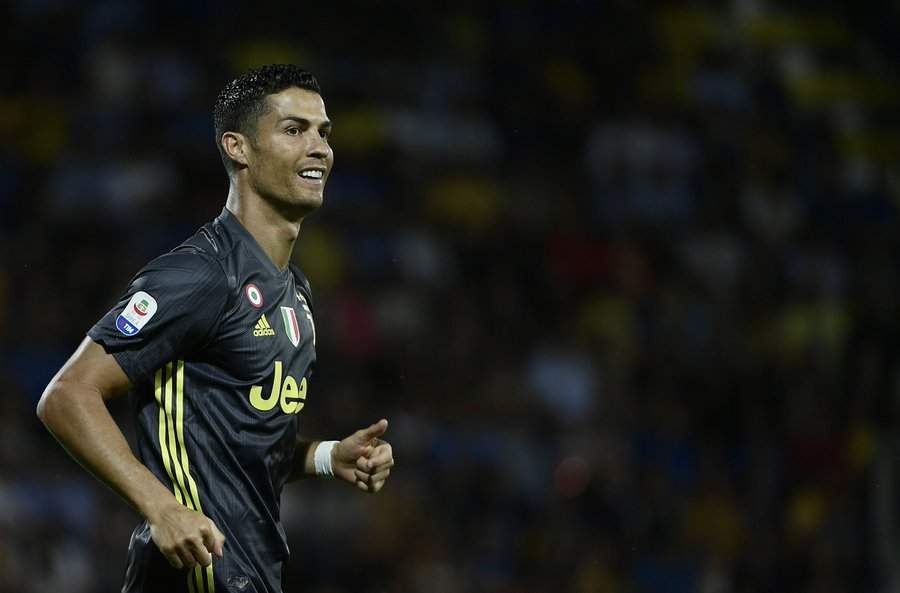 Juventus continued their perfect start of the Serie A season with a 2-0 win away to lowly Frosinone.
It was champions 21st away win in the Italian league as they extend their unbeaten run with a goal from Cristiano Ronaldo and Fernando Bemardeschi.
As early as the seventh minute Ronaldo's effort was cleared off the line after a pouncing on a flick from Mario Mandzukic.
The Portuguese drew another save from the Marco Sportiello in the Frosinone goal in the 20th minute.
The home side who are yet to score a goal in Serie A put all men behind the ball and frustrated Juve in the entirety of the first half.
Ronaldo had two scoring opportunities in the in the second period but was again denied by Sportiello in goal.
Max Alegri's side were frustrated all night but their star man Ronaldo who seem to have been offside lashed on to the lose ball in the box to make it 1-0 in the 82nd minute.
The champions were not done yet as Fernando Bemardeschi finished off a swift counter attcking move started by Ronaldo.
Ronaldo now has third goal in six games as the Biaconeri secured another hard earned victory to continue their perfect record in Serie A.
Juve remain the only side in league with the perfect record as they continue their quest for a tenth Scudetto