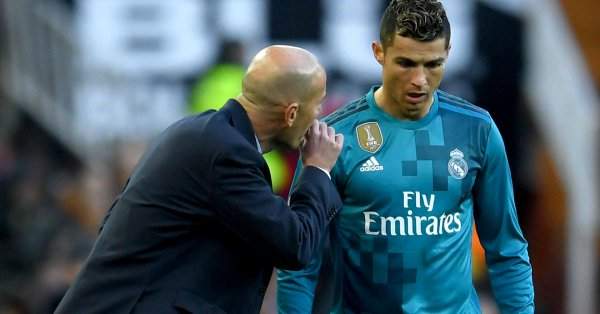 Real Madrid president Florentino Perez has opened to the door to Zinedine Zidane and Cristiano Ronaldo if they intend to return to the Bernabeu.
The two iconic figures left the club this summer for different reasons as they both decided to face new challenges in their careers.
Zidane announced his retirement with Los Blancos barely days after winning his third straight Champions League title as manager.
On the other hand, Ronaldo made a big money move to join Serie A champions Juventus for a recording breaking £99million.
Both former employees could cross paths with Real in the future and the club have said they will be welcomed in open arms.
Perez stated at the club's annual assembly on Sunday:
 "There are two figures that I want to refer to: the worthy successor of [Alfredo] Di Stefano and the club's top scorer, Cristiano.
"During nine seasons, he has been a benchmark and his achievements will be recounted from generation to generation.
"He is an example for all those who wear the Real shirt and those who have the dream of doing so in the future. Thank you very much, Cristiano.
"Another of our great references is and always will be Zidane.
"As a coach, he has entered the history books as a giant of Real Madrid. He won nine titles in less than three years, with three Champions League triumphs.
"Zidane is Real Madrid and he knows, along with Cristiano, that this is their house forever. Thanks Zizou."