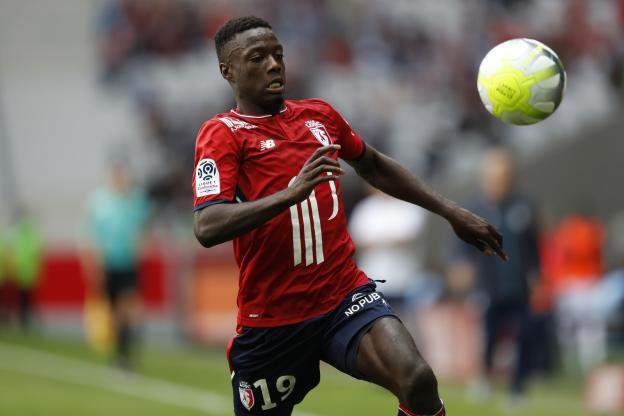 Spanish League giants Barcelona have reportedly expressed their interest to sign Lille striker Nicolas Pepe when the January transfer window opens.
Reports filtering the media space in Spain reveal that the La Liga champions have been monitoring the Ivorian who has scored 17 goals in 47 appearances since he joined the club in 2017.
According to Goal.com Lille owner Gerard Lopez claims he might be forced to sell the forward this winter.
The 23-year-old has bagged four goals already in the ongoing Ligue 1 season following his stunning hat-trick in a 3-2 win over Amiens last weekend.
Meanwhile, Premier League giants Manchester United are also keen on signing the Ivory Coast international.
He scored 13 goals in 36 French League appearances last season and also created four assists for others to score.
"It's true. Several big clubs are interested in him, " he said, per RMC Sport.
"Some clubs have contacted us directly after the transfer window to know what the state of play is."
While Lopez says he wants to keep the star until the summer, he admits that a number of players may have to leave in January, due to the club's precarious finances.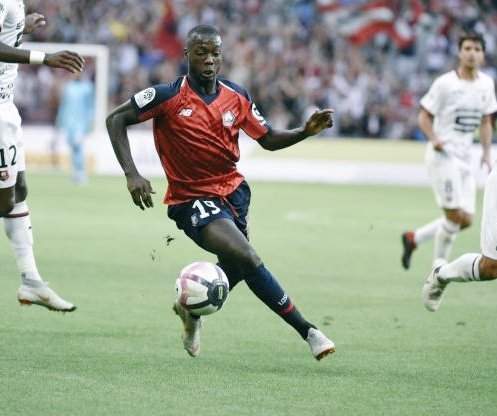 "I want him to stay until the end of the season as a minimum ," he said.
"We'll certainly sell (players in January). We're starting to have players who are not happy with their game time .
"If we can, we're going to sell players who have good qualities but less game time. We've got five centre-backs, for example. "
Lille are currently third in Ligue 1, five points behind leaders PSG.