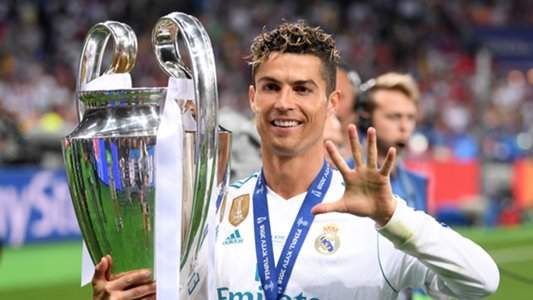 Cristiano Ronaldo's last game with Real Madrid saw him motivate them to a historic success over Liverpool this summer.
Although the Portuguese ace failed to score in the match but his inspirational message to his team-mates of worthy of note.
"It's time to win, not to play." Cristiano Ronaldo said, when he stood up in the dressing room in Kiev and urged his team-mates to rise to the challenge and make history.
"Let's run and fight, and then our quality will show," he continued in his motivational speech, which was caught in the recently released documentary 'In the Heart of the Decimotercera', in which Madrid relive another successful campaign.
"It's worthy dying tonight to make history. We will be the first with three titles: play, win and make history.
"C'mon!"
And history soon became theirs at the blast of the final whistle.
It took two goal-keeping errors from Liverpool goalkeeper Loris Karius and Gareth Bale's acrobatic effort to seal a 3-1 victory, but a few critics still argue Los Blancos were not worthy of the success.
Zinedine Zidane's half-time speech may have been key to them going on to see out the win.
"I want Isco a little bit closer to the goal. Behind our three midfielders, between their lines," he told his players. "And when we have possession, I want you on the right wing, cause on the left we already have Marcelo, Cristiano and Benzema."
Things were not rosy for Real at half time as Bale was furious for not to have been included in the starting XI in Kiev.
However, the Welshman came on and scored a long range effort as well as a stunning over-head kick to add to Karim Benzema's goal as they clinched their third successive title.