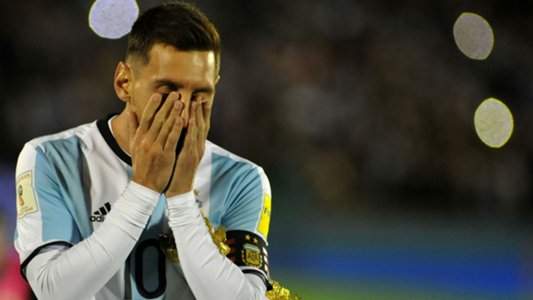 Argentina's fitness trainer under former coach Gerardo Martinez, Elvio Paolorosso, has opened up on Lionel Messi's painful experience in football.
      Paolorosso who also worked with the Argentine captain at Barcelona revealed Messi cried like he lost his mother in back-to-back Copa America final losses to Chile.
   "The dressing room after the Copa America was very painful, but the worst was to come," he said, speaking to Argentine radio.
"At two in the morning, more or less, I went to the store room and found Leo [Messi] completely alone, crying like a kid who lost his mother.
"He was distraught and nobody could console him. I gave him a hug and we had a little whine together.
"I had Messi in Barcelona and Argentina and all I have for him are words of gratitude. He always cooperated well and even noticed if the pitch was hard or soft."
     In three successive summers, the 31-year-old suffered international heartbreak including the 2014 World Cup and the Copa America finals.
      Argentina were beaten in the World Cup finals by Germany in Santiago, Brazil, and lost out to Chile two consecutive penalty shootouts.
     The following two years saw Messi drag them to back-to-back Copa America finals as they were beaten by fellow South American neighbors on the two occasions.
And Paolorosso revealed how he found an inconsolable Messi in tears, all alone, after a third successive case of failing at the last hurdle.