It's only the first game of the new season but already Chelsea fans are in love with their new-look midfield.
Jorginho was signed for £57million this summer, joining the club from Napoli with manager Maurizio Sarri and he's already having a stunning impact.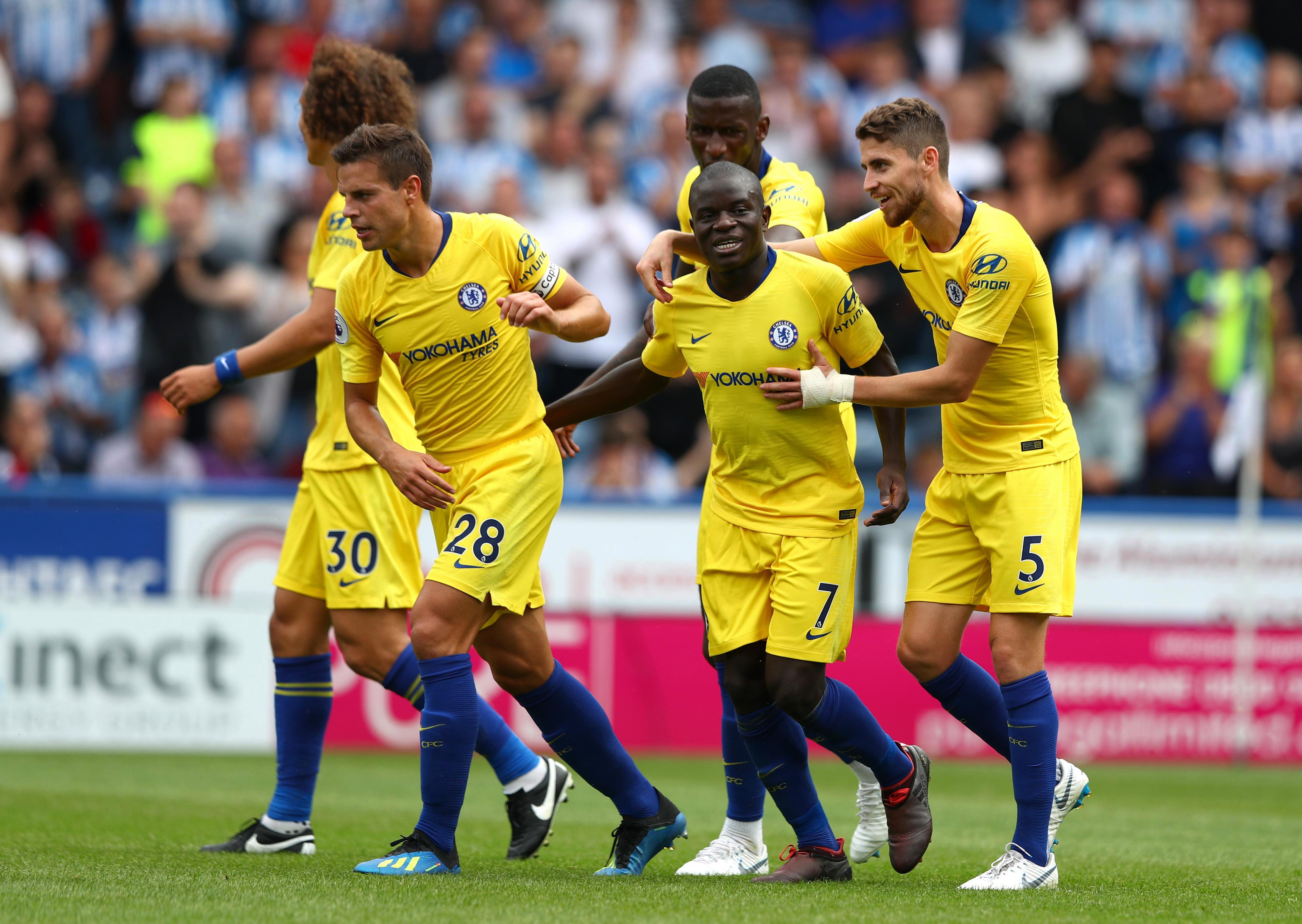 Jorginho celebrates with Chelsea midfield partner N'Golo Kante.
The Italian's brilliant management of the game, which allows N'Golo Kante to move further forward and get involved more helped the Blues to a tidy 3-0 win over Huddersfield Town.
To top it all off he scored one of the coolest penalties you're ever likely to see.
And Chelsea supporters were full of praise for both Jorginho and his right-hand man Kante, who also netted.
You can see what they said on Twitter below.
[embed https://twitter.com/KofigramFC/status/1028302967059963910[/embed]
[embed https://twitter.com/jessicaozzy10/status/1028298454869651457[/embed]
[embed https://twitter.com/Myusin_/status/1028295686280962048[/embed]