Diego Maradona will be licking his wounds following Argentina's catastrophic defeat to Croatia in the World Cup on Thursday night.
The former national team player and manager, now 57, was - as always - right there watching the game, and looked devastated throughout.
But some fans watching at home noticed something even more odd than the fact Argentina were playing abysmally.
Why? Well, they noticed Maradona was wearing two watches.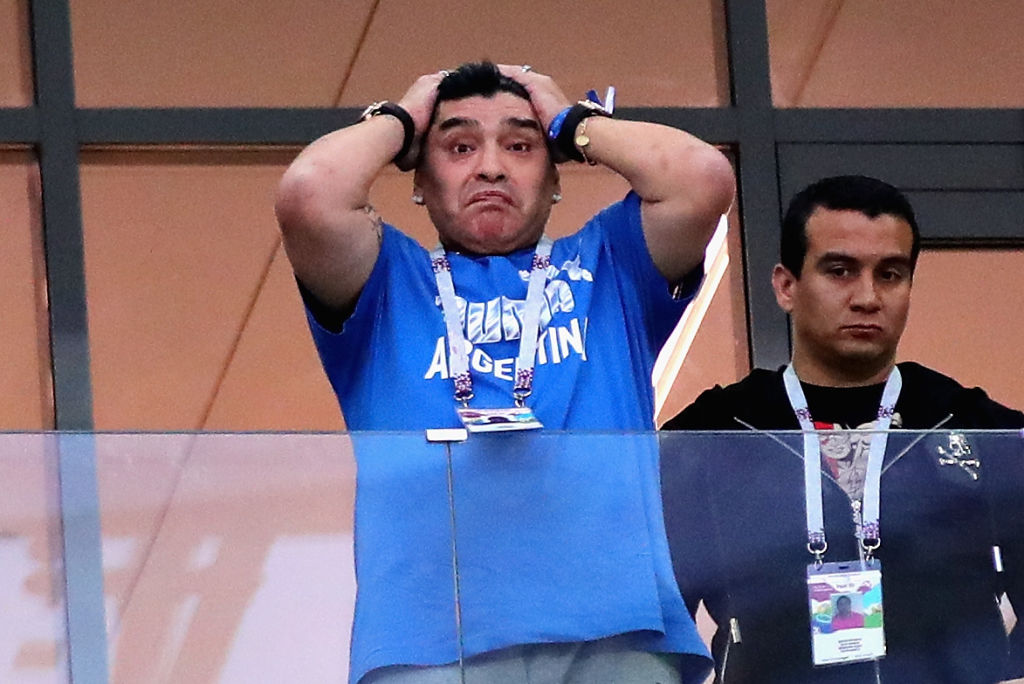 These identical black watches were the same ones he was wearing when he drew Argentina's group-stage opponents at the start of this year's World Cup.
Almost logically, these timepieces were worn around his wrists. We've got two wrists, after all.
So what's the (undoubtedly weird) reason for Maradona wearing two watches?
Is he just really bad at getting to events on time? Does he like to know exactly when his egg is boiled to perfection, while sorting the toast out (it's a two-arm job)?
Maradona, who last played for Argentina in 1994, has been wearing two watches since around 2004. And it's not exactly out of character.
Best-remembered for scoring the 'Goal of the Century' against England in the Mexico World Cup of 1986, Maradona is known for being a bit eccentric.
It isn't as if Maradona cannot afford to buy himself two copies of his favourite watch, either. Still, it's a head-scratcher...
But the reason he does wear two watches is rather banal. Or touching, depending on how you look at it.
Maradona has two watches on at all times so he always knows what time it is at home.
One of the watches is constantly set to Argentinian time, while the other he sets to the local time wherever he is. Sensible.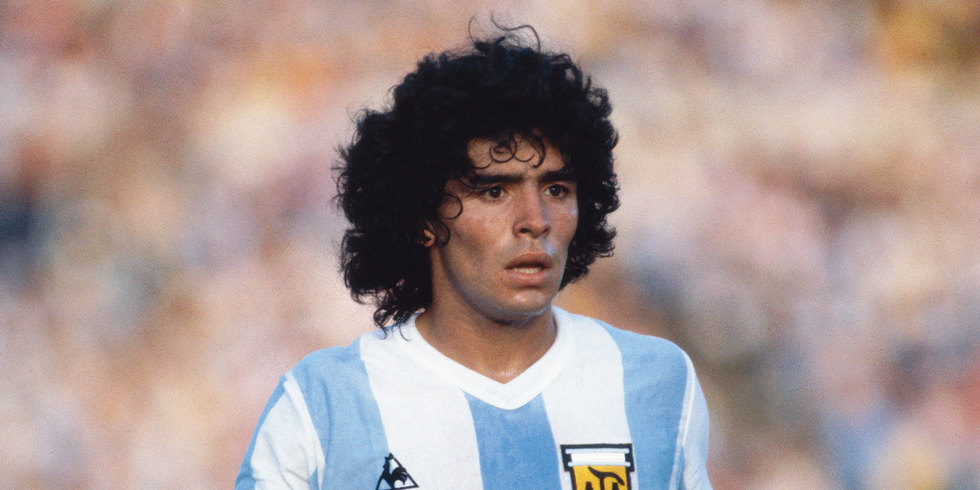 It's heartening to know someone is still relying on solid craftmanship to distinguish between global time zones, rather than an app.
And in case you're wondering, Maradona's trip to Russia for the World Cup means he's six hours ahead of his fellow Argentinians back home.
The time difference could be less or more, however, depending on where he goes in Russia.