It is fast approaching three weeks since the final day of the Premier League season, but Chelsea are stuck in a state of flux. Antonio Conte's dismissal has been a virtual formality for much of the year, having fallen out with the board over transfers, exited the Champions League at the last 16 stage and slumped to a fifth place finish domestically. Yet the Italian is still the manager of Chelsea, even if neither coach nor club are particularly happy about it.
Chelsea have been considering alternatives for some time, but the cost of replacing Conte is causing problems for a board who are desperate to become more self-sufficient. All the while, top-class managers are being snatched up by other clubs around Europe. PSG brought in Thomas Tuchel, Arsenal appointed Unai Emery and even Napoli struck a deal with Carlo Ancelotti despite not officially parting ways with Maurizio Sarri yet.
Antonio Conte's situation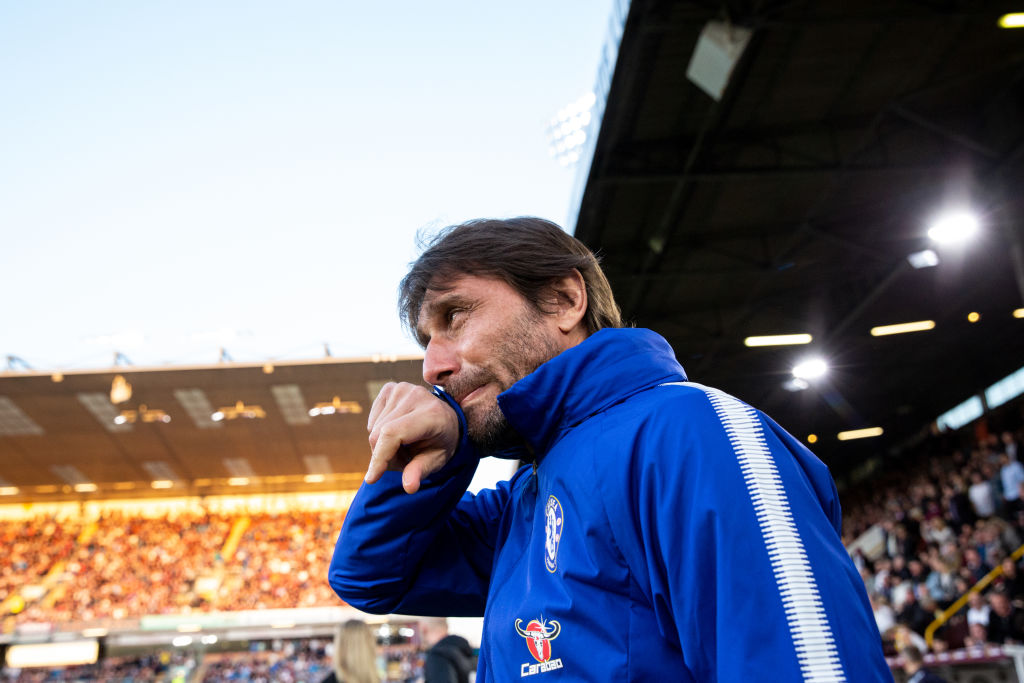 Conte publically insists he is still committed to Chelsea, but in truth he is more than happy to return to Italy - even if he spends the next year on gardening leave. After beating Manchester United in the FA Cup final, he said he had 'decided to respect [his] contract', but the underlying tone was that of an ultimatum. Either back him or sack him, but Chelsea don't really want to do either.
The west London club's problem is two-fold, not only do they not want Conte, but no-one else does either. There had been a brief suggestion that Juventus might be open to a reunion had Max Allegri left, while the Italian national job was also mooted too. But Allegri has committed for at least another season and Roberto Mancini has taken charge of the Azzurri.
That leaves Conte with precious few, if any, jobs to walk into and Chelsea are conscious of the fact that they would be required to pay off the final year of Conte's contract in full. The Italian played his hand wonderfully last summer, improving his salary to £9m-a-year without extending the length of the deal. It is a figure that Chelsea are disinclined to pay in addition to a compensation fee for a new coach.
Maurizio Sarri's situation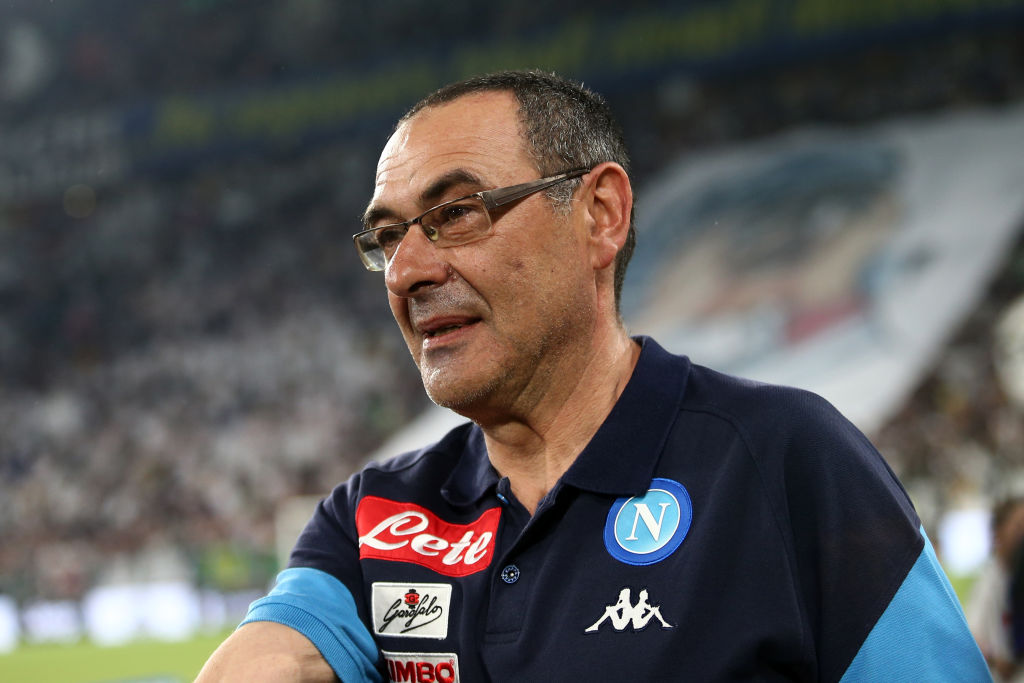 Chelsea's preferred replacement for Conte is Napoli boss Maurizio Sarri, but his situation is almost as complicated as Conte's. He will leave Naples this summer and president Aurelio De Laurentiis has already found a successor in Carlo Ancelotti - in fact, he even claims to have spoken to Conte about taking over during the recruitment process - yet Sarri is still technically contracted to the club.
The 59-year-old's deal with Napoli still has two years left to run and was not terminated when Ancelotti was appointed. De Laurentiis, a notoriously shrewd operator, believes he can extract more money from a club who wants Sarri than the cost of continuing to pay the coach's wages. Sarri takes home a relatively modest £1.3m a year, but his release clause is set at £7m.
That expires at the end of May, at which point Sarri will be able to resign at a cost of £500,000 but Napoli will be due a compensation package from any club he joins afterwards. If, as it seems, Chelsea are unwilling to meet Sarri's release clause, then they will hope to negotiate a lower fee once the May 31 deadline has passed. Reports in Italy suggest a fee of £3.5m would be accepted. Nevertheless, combined with Conte's pay-off, that takes Chelsea's outlay to around £14m - a big price for a club with pretences of becoming more frugal.
Knock-on effect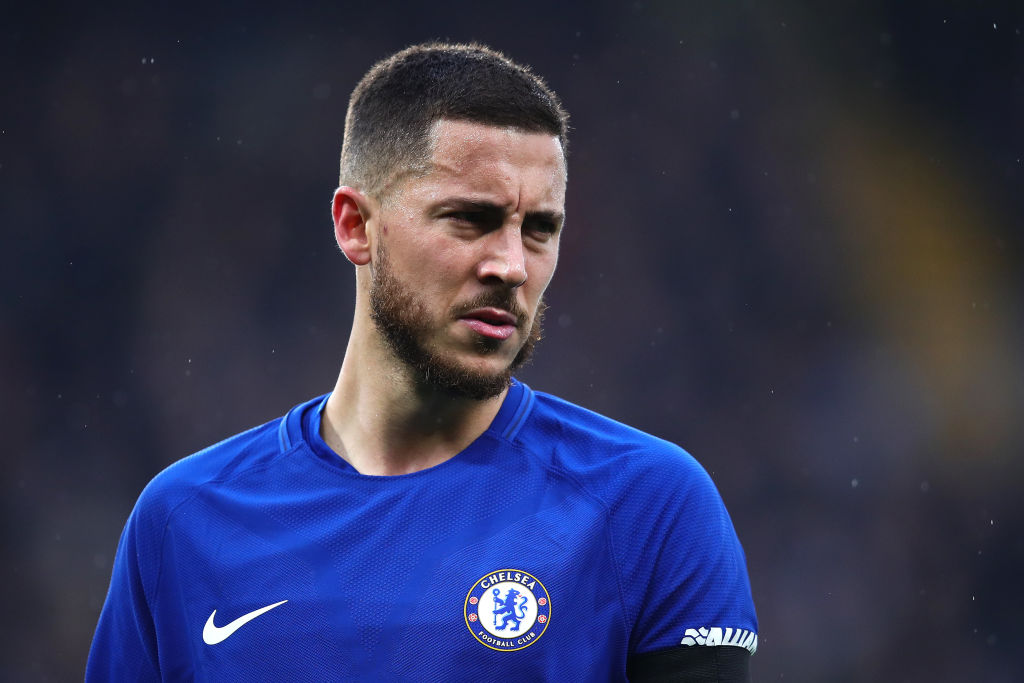 The consequences of the delay in replacing Conte mean Chelsea will be behind many of their rivals in preparing for next season, and time is especially precious this summer due to the World Cup and the shortened transfer window, which now closes before the new season starts. Although Chelsea's transfer committee have often operated apart from Conte, Sarri's style is so particular that there will need to be greater unity between club and coach.
It has also been suggested that the Italian will look to bring in a handful of his old Napoli players to make the transition to 'Sarri-ball' slightly smoother, while several key members of the current Chelsea squad are waiting on the outcome of the club's managerial merry-go-round before deciding their future.
Eden Hazard and Thibaut Courtois, for example, are both stalling over new deals. 'I'm taking my time. It's something big, so I need to think about a lot of things. I'm waiting for new players next season. I want good players, because I want to win the Premier League next season.' He wants a good manager too, and he will be acutely aware of the impact Sarri had on compatriot Dries Mertens. But, for now, everything remains in limbo.