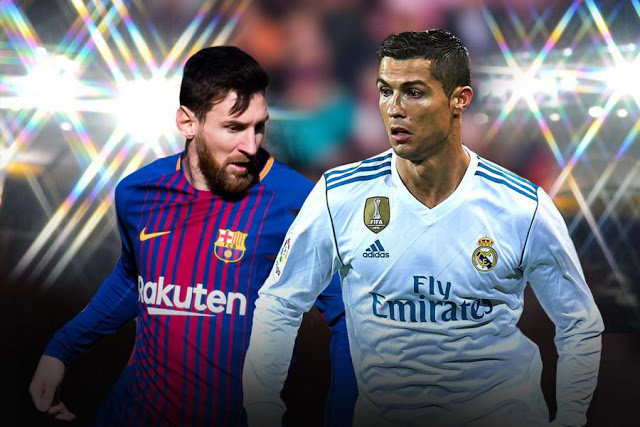 Real Madrid superstar, Cristiano Ronaldo has reportedly informed the club that he wants to sign a new deal so as to receive more wages than Barcelona ace, Lionel Messi, according to Journalist Duncan Castles.
Castles, who believes Ronaldo is not happy that the Barcelona number 10 now earns more than he does, said this on the Transfer Window podcast:
"Cristiano Ronaldo has been clear with Real Madrid, he expects - as the best player in the world, in his opinion - to be paid the best wages in the world.
"I.E: He wants to have his salary increased above the level Neymar is on at PSG and Lionel Messi is on at Barcelona after his renewal."
Ronaldo had a sensational 2017, helping the Los Blancos to win a second Champions League title in a row as well as claiming top spot in LaLiga.
The Portuguese international has also claimed his fifth Ballon D'or, drawing level with arch- rival, Messi.
Ronaldo signed a new deal of his own in 2016 but it's since been blown out of the water by Messi and the pay packet Neymar gets at Paris St-Germain following his £198m move last summer.
Messi signed a huge new contract with the spanish club late last year which took his earnings past Ronaldo.