Popular Argentine striker, Lucas Viatri is currently not in good shape, after a firework "accidentally" exploded in his face during Christmas celebrations back home in Argentina.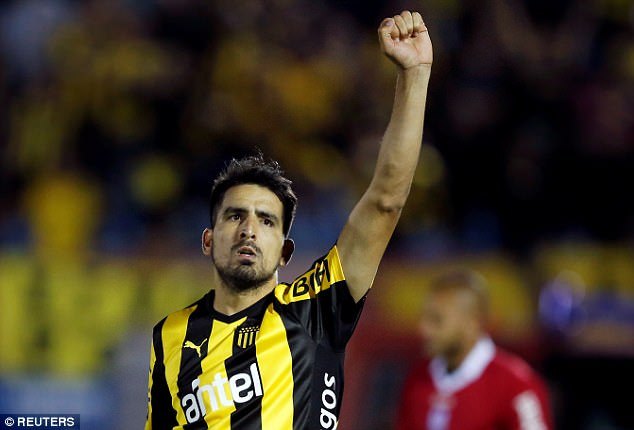 The 30-year-old can be seen in images posted on social media with his face looking swollen, his eyebrows burnt and serious injuries to his right cheekbone.
A statement from his Uruguayan club read:
'Lucas Viatri suffered an accident with pyrotechnics that affected both eyes.

'He is in Buenos Aires, where he is resting and examinations are being carried out to establish the relevant treatment.'
They were unable to confirm how long it would take for him to recover though.
Viatri has spent virtually all of his career playing in South America with spells at both Boca Juniors and Estudiantes.