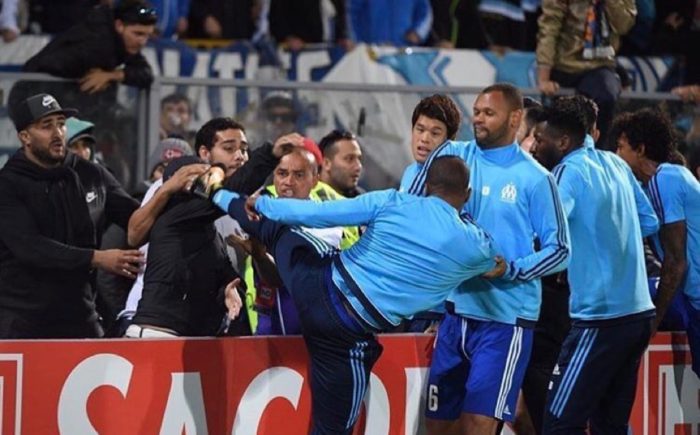 Olympique Marseille full-back Patrice Evra has been banned from European club football for the rest of the season, Uefa said on Friday.

Evra is also leaving the French Ligue 1 club by mutual consent as his career looks set for an ignominious end.

The former France international was sent off before the kick-off in Marseille's November 2 Europa League match at Portugal's Vitoria Guimaraes, where he had been named as a substitute.

This was after he appeared to aim a Kung-fu kick at a fan at pitch-side during the warm-up. The 36-year-old has been suspended from all Uefa club competition matches until June 30.

In a statement on their website (www.om.net), Marseille said he was leaving the club.
"He has done something irreparable by reacting to shameful provocations from a few individuals," the statement read.

Evra, who started his professional career in 1998, played for Monaco, Manchester United, Juventus and Marseille, winning five English Premier League and two Italian Serie A titles.

He also won one Champions League title with Manchester United in 2008.

-Reuters