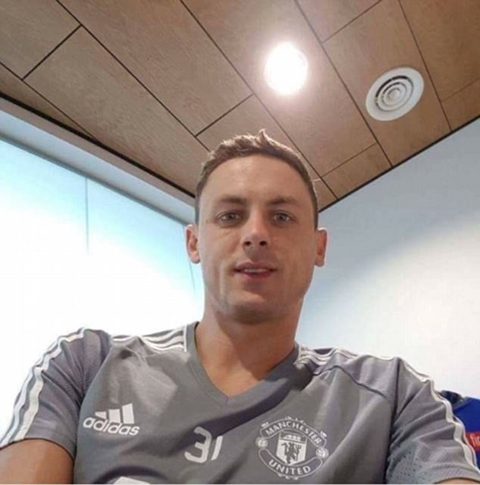 Jose Mourinho confirmed that Nemanja Matic wants 'very, very much' to join Manchester United after a picture of the player undergoing a medical at the club was leaked, Dailymail reports.

The Chelsea midfielder is set to complete a £40m reunion with Mourinho in the near future as a photo which showed Matic in United training kit has been confirmed to be very authentic.

However, speaking after his side coasted to a 3-0 friendly victory over Valerenga in Oslo, Mourinho declined to confirm that the move had been sealed.
'I am waiting for news,' he said. 'I know that he (Matic) wants that very, very much. When a player wants it very, very much, the chance is bigger. I think we have a chance but in football until it's official - I saw so many things happen that I refuse to say more than I am telling you now.'

Despite paying a hefty fee which could rise to £45m for a player who turns 29 on Tuesday, Mourinho will be delighted to have prized what he sees as a key asset away from his old employers.

When shown the picture, which captured Matic in United training kit bearing the vacant number 31, Mourinho responded: 'I don't know because I was not there. Number 31 is a free number.'