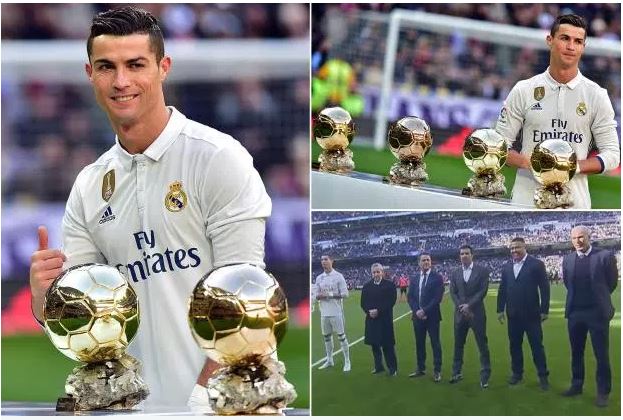 La Liga president Javier Tebas has revealed
Cristiano Ronaldo's departure from Real Madrid will be 'an irreparable loss.'
The Portuguese star has reportedly told Real
that he wants to leave this summer and his
decision 'irreversible' after he was accused of
committing tax fraud in Spain.
Ronaldo has been tipped to quit the Santiago
Bernabeu with the likes of Paris Saint Germain and Manchester United both linked to swoop for the four times Balon D'or winner.
Real Madrid are believed to be battling hard to
keep Ronaldo, with reports that Zinedine Zidane and some of his teammates have called to persuade him about his future but the 32-year-old has remained adamant on leaving this summer.
Speaking about the effect of Ronaldo's departure from the Spanish La Liga, Tebas told La Sexta: 'You can't measure it, but it would be huge, and more so on the international growth of La Liga, it would be a massive loss for us; an irreparable loss.'
'Knowing those around him, and how professional they are, I'm positive that
Cristiano is innocent.
'We live at a time when any news about Spain's Tax Office means everyone is a fraudster. I'm sure he's innocent. From what I've read, I'm sure he hasn't committed any crime.'