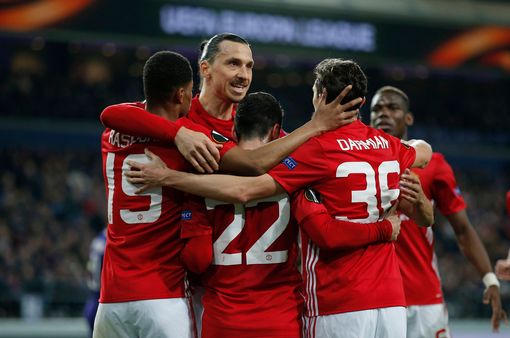 Manchester United manager, Jose Mourinho, was not happy with his attackers following their 1-1 draw with Anderlecht in the Europa League on Thursday night.
Mourinho named a strong side in Belgium and was rewarded with the opening goal from Henrikh Mkhitaryan.
However, United missed several chances to grab a second away goal, before conceding a late equalizer.
Mourinho was angry after the game, stating that "the people that have to kill the game, they didn't."
"We have to kill matches. We have chances and control but don't score goals.
Lots of space to play and kill but a bad decision, a bad control - very bad decisions in the last third. We defended very well, very compact. One chance and one mistake and we are punished.
"You have to play more seriously. The people behind were very focused and if I was one of my defenders I would be very disappointed. The people that have to kill the game, they didn't.
"We had all the conditions to kill everything today. Rashford, Lingard, Zlatan, Martial - I think they were very similar," he said.
On the Chelsea game this Sunday, Mourinho said: "We are fifth in the league. We have chances to improve our position and while it is mathematically possible, we have to try."